What was the best advice you ever received and how did it shape the way you manage?
Answer: The best advice I received was to always remember that people in leadership roles in your organization are not you. I must give them the freedom to bring their own personality, experiences and talent to the table. Obviously, the goals must be set by the organization, but let leadership create their own roadmap to get there.
At the core of your position, what would you say are the two things at the top of your list in terms of your daily "musts"?
Answer: There are a couple of daily musts. Each day ask your staff, both at the executive and associate level, how is everything going. Ask them if they have all the tools necessary to complete their tasks and if the answer is no, include everyone involved in deciding what is needed.
Another must for me is to always have an open door. People at every level will present great ideas or concerns that are not on your radar. Taking care of easy basics will improve the overall performance of your organization and help reduce turnover.
Our readers come from every industry and every stage in their careers. What would you like to say to them that will assist them in their journeys to success?
Answer: On your journey to success, there will be setbacks, many of which are out of your control and not personal. I have found each time a setback has occurred, I needed to learn new skill sets and create new relationships. These will make you more diverse by expanding your knowledge base. Each new skill will make you a better leader in the future.
As companies grow or mature, how would you keep things from becoming institutionalized, mechanical or stale?
Answer: Our organization's charism started 400 years ago. Here on Long Island, we are celebrating 70 years of helping people. For many years being institutionalized or mechanical worked with great success. As everyone knows, today's culture is transforming almost on a daily basis. Life goals are not what they were years ago.
We began years ago to revitalize the way we operate. A key to this was to bring in younger and more diverse talent to reinvigorate long-standing programs and create new programs that meet the evolving needs of the communities we serve.
We have also renewed our efforts to keep current with today's media culture. Ensuring your company has exposure to many different platforms is essential in today's instant format media.
About Thomas Abbate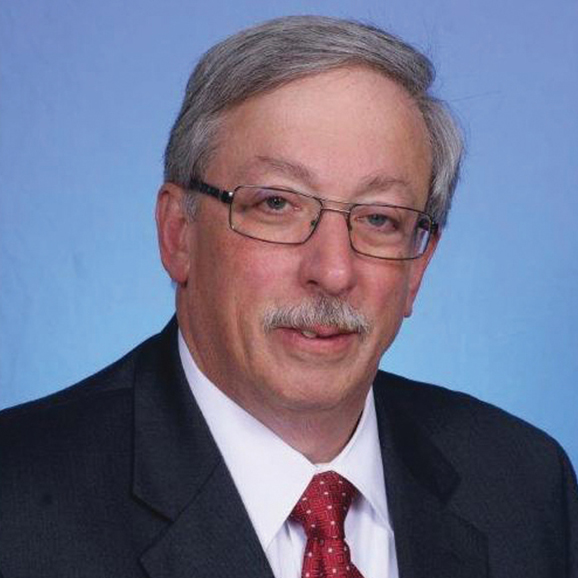 Thomas Abbate is the CEO/Executive Director of the Society of St. Vincent de Paul in the Diocese of Rockville Centre. The society has been helping our neighbors in need since 1948. The Society of St. Vincent de Paul is the only organization on Long Island that provides "home visits" as its core service model. This practice is the defining symbol of Vincentian commitment and the ultimate respect for our neighbors in need. By assisting families in their homes, the Society reaches out beyond the scope of social services and into the homes and hearts of those seeking aid, providing a safe place for them to confide their stories of struggle. The Vincentian Spirit is the driving force behind the Society of St. Vincent de Paul and the reason why the organization has been in existence for 180 years.

The works of our charity of the Society is shepherded by our 1,400 Vincentian volunteers. We also have two houses to help transition men back into communities where they can rebuild their lives.

The Central office in Bethpage along with its well-known thrift stores in Garden City Park and Huntington, assist our volunteers with basic essentials and financial support to help our neighbors in need of a helping hand.

Tom has been working for the Society of St. Vincent de Paul since 1999, serving as the Director of Stores until assuming the CEO/Executive Director role in 2012. Prior to that, he worked in the retail industry for 25 years. Tom, his wife and their three children and grandchildren all reside on Long Island.