Joshua Schneps, CEO and Co-Publisher at Schneps Media, joins the Ask A CEO Podcast to share the legacy of Schneps Media, the strategies on how to sustain companies in the long run, and his best advice for the CEOs.
Key facts
Joshua's

Linkedin

Schneps Media's

website

Joshua is the Chief Executive Officer and Co-Publisher at Schneps Media

Joshua is the President of The World's Fare 

Joshua is a Publisher at The Long Island Press

Joshua is the Owner of

Brownstoner

(Brooklyn Real Estate) 

Joshua is the President of

LIC Flea & Food Market

Schneps Media is the largest local media company in the New York

Schneps Media publishes 40+ leading newspapers/magazines and 15+ local websites throughout the New York

Schneps Media publishes two daily newspapers that cater to approx. two million readers per week

Schneps Media has won 49 awards in different categories from New York Press Association
Key takeaways 
After graduating with a degree in finance from Indiana University Bloomington, Joshua started his career as an analyst at

The Bank of America

in 2000

Joshua worked at The Bank of America for one and a half years before starting his entrepreneurial journey 

With a passion for entrepreneurship, Joshua started following in his mother's (

Vicki Schneps

)

footsteps. Vicki is currently the President of Schneps Media 

Vicki Schenps Co-Founded Schneps Media, which was initially a newspaper, in 1983. 

Schneps Media newspaper was started with the aim of highlighting issues faced by people with health conditions or impairments

Schneps Media newspaper is dedicated to Joshua's sister, who was diagnosed with severe brain damage from at birth 

Vicki believes that the strength of the press can change society's perception of people with disabilities

Schneps Media launched its subsidiary,

The Queens Courier

, in 1985. The Queens Courier handles newspaper and magazine production and events management

Joshua played a primary role in helping Schneps Media expand to more than 70 community magazines and newspapers. He planned the expansion through engaging community websites, news channels, social media channels, and conducting strong live networking events all across New York City and Westchester

Joshua credits Schneps Media's expansion and success to its employees and readers/audiences

Joshua admits that there is no particular training program on offer to Schneps Media employees due to the company's diverse service portfolio. However, he acknowledges the efforts and professionalism of Schneps Media's managers who have helped the company succeed 

Joshua loves networking. During the COVID-19 pandemic and subsequent lockdowns, Joshua got a chance to connect with many organizational heads and asked them how they are managing their organizations during the pandemic. Joshua believes that this has been a great learning experience for him 

Joshua credits Schneps Media's success to the following factors; 

Experimenting with reaching out to new audiences 

Using creative techniques to enhance Schneps Media's network 

Creating awareness of different subjects through webinars, podcasts, and live events 

Joshua believes that automation and adapting to technology helps organizations create better collaborative environments 

Joshua shares that the secret to Schneps Media's survival during the pandemic is their proactive approach to adapting to digitalization
About 20 years and 73 publications of Schneps Media, Josh Schneps, CEO and Co-publisher talks business growth, expansion and sustainability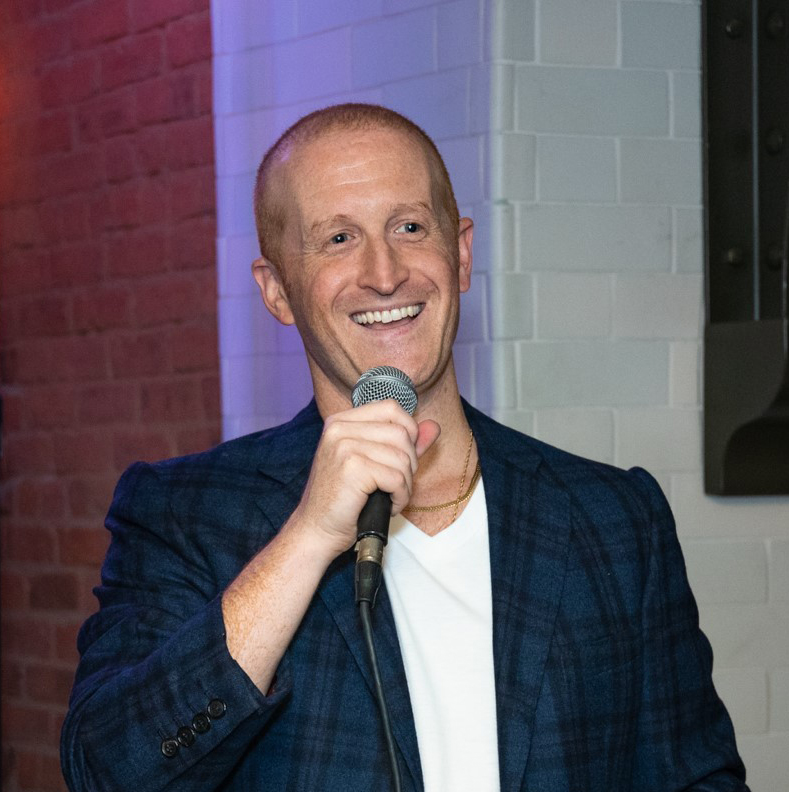 CEO of the largest group of local media outlets in New York City, Long Island, Westchester and Philadelphia. We connect with and inform audiences by the neighborhood across trusted award-winning daily and community newspapers, magazines, websites, email newsletters, social channels, business to business events, consumer events, large scale festivals, podcasts, webinars and video.