Nicolas Vandenberge, CEO and Cofounder of Chili Piper jumped onto the Ask a CEO Podcast to share his fun-based leadership approach as a CEO. Check out all other episodes of Ask a CEO here.
Key Takeaways
Nicolas's Journey 
Nicolas's journey started in Paris, where he studied mathematics and moved on to Stanford Business College. That is where he discovered entrepreneurship when Steve Jobs was once invited to conduct a session for his class. Humbly sitting atop the classroom floor, he talked of his vision and the company he constructed. Back then, he worked for 'NEXT,' but seeing him – a tech giant before his eyes, Nicolas was in awe and sought inspiration to imitate his journey and become the sort of tech entrepreneur that he was. Ironically, the first company he started was with John Sculley, the man who fired Steve Jobs. He was able to regale Jobs' stories and helped Nicolas actualize his dreams of making new products, bringing people together, and inspiring them to innovate as they made new things. Initially, Nicolas, too, was daunted by the task of starting and operating a company. But once a person does it, he realized that it is not as difficult as it may seem. 
What drives Nicolas and his experiences in entrepreneurship?
For his first company, Nicolas was adamant about taking it to great heights, so he woke up and worked at 6 AM and would work till late midnight and while the company grew massively in 12 months, when he was ready to sell it, the market turned on him due to the bomb. And that was when he realized that everything was so predictable and so it was essential to have fun along the way, so one does not hold regrets. It became a motto for him, which was translated throughout his endeavors. When deciding upon a set of values for Chili Piper, his current company, he listed help, innovation, and fun as the company's core essentials. 
About Chili Piper and its early days
The concepts underlying is derived from the fact that making something that looks good but is useless like the Taj Mahal is foolish. To understand what people need and where the demand lies, he talked to numerous companies to identify their problems. One easy way to find a problem to resolve is to look at their spreadsheets. If it is quite complicated, build them software to help them out, which will help you develop your company – precisely what Nicolas did. 
However, the fortunate part about his company was that it created a viral impact such that customers would seek out the companies that he built products for and communicate their pleasure. They would then seek him out and have him build products for them. He relates an incident where he talked to a prospecting team who dealt with cross text on the website where people submit their information and expect a call. When he inquired about their rates, they claimed that 40% were called back, which was disappointing. So, he proceeded to automate that system in a manner such that customers felt the importance that they truly deserved.
Nicolas's most important attributes as a CEO
The distinctive feature of Nicolas's personality as a CEO is his passion for helping people and assisting them in growth. He feels that when he witnesses the world performing, it puts a smile on his face. Whether it be his employees or their customers, the same rule applies, which is also manifested in the company values set up. 
Nicolas's fun-based leadership approach
It is crucial that employees feel integrated with a remote company functioning in 16 countries and 49 cities. Therefore, Nicolas emphasizes on weekly meetings on Zoom to keep the coordination and collaboration growing. Furthermore, with the mantra of having fun, Nicolas has provided an atmosphere where the entire company's annual trips are scheduled and executed. The first year, they went to India, then Paris, and so on. However, this year is a little different due to the global pandemic, so each employee has been asked to start or aid a project to help the community, which will be fully funded by Chili Piper. 
For the second part of their fun mantra, every employee has been asked to identify something they would never have done otherwise. The company would fund that as well – in an attempt to help people tick off something from an ambitious bucket list.
Advice for CEOs
Nicolas believes that there are two ways to become the CEO of any company. One way is to create the company with the conviction that there is a better, more modern approach to do things – also the fastest way. The other way is to get promoted within the organization by understanding company dynamics, policymakers, and operations. The sales department is where there is a lot of learning, specifically in terms of reaching that seat.
Quote: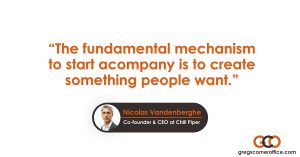 About Nicolas Vandenberghe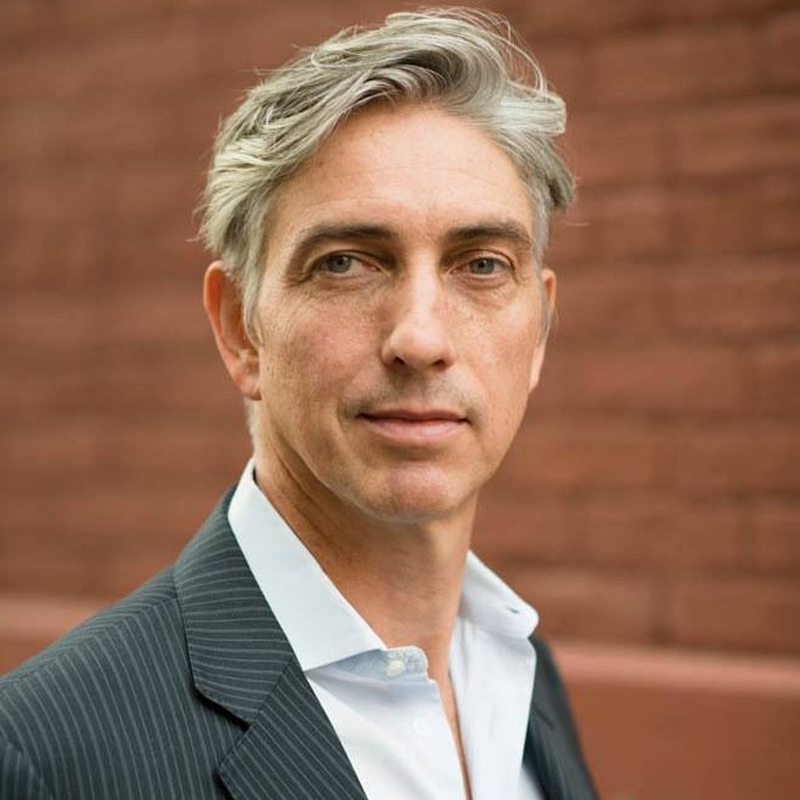 Nicolas started selling newspapers in the streets of Paris in high school, studied Maths at Ecole Polytechnique then Business at Stanford GSB, started and sold 3 tech companies with up to 65 employees and $11M in revenues, ran Sales for a $2Bn telecom company negotiating billion dollar deals with companies like Google, now co-founder of Chili Piper - the System of Action for revenue teams - and of GipsyTime- reinventing to-do lists to focus on achieving.