Christine Ippolito, Founder & Principal at Compass Workforce Solutions, jumped onto the Ask A CEO Podcast to share her experience as a leading CEO. Check out all other episodes of Ask A CEO here. 
Connect with Christine Ippolito and Compass Workforce Solutions here: 
Key Takeaways
Christine's journey; a decade of success
Christine starts by talking about the milestone achieved by Compass Solutions by reaching the 10-year mark. A cornerstone, indeed. 
During the decade of success, Christine's mission has been to work with other companies helping them find their feet through specialized ethical and business-based advisory. Primarily, Christine and her teams help companies with compliance by assessing every firm's situation, based on which a roadmap is advised for companies to follow.
It helps firms decide the action steps to redefine existing practices. The combination of advisory, roadmaps, and assessment of the status quo, results in a thrust for the transition that then ensures that the business is an asset, not a liability.
Christine's management and leadership approach
Christine emphasizes, how technology has changed the processes involved in running a business. She firmly believes that massive scale proliferation of technology has sort of rugged the playing field for many businesses. Running a good business is all about how competent your workforce can be. This means that worker training and proper man management all come under the mandate of Compass Workforce solutions. Lastly, conflict resolution is also one of the many jobs Christina's firm deals with. These can be intra-firm quarrels, workplace misconduct or harassment allegations, and general ethics training provided to everyone in the organization.
Defining and overcoming COVID-19 challenges 
Christine expresses her concerns about the COVID pandemic and talks about the steps she and her team members took to counter the matter. She said that because of the company already using different online tools like Microsoft Office 365 for team management and communication, this was a seamless transition. Christine mentions how their unique service model improvised. They provide services to the clients on-site, the data of which is secured over the cloud (online storage). Therefore, as a privilege to early adopters, shifting from an on-site business to online wasn't a very major hurdle for them.
She hopes that by being more accepting of using technology to communicate with clients, settle deals, and manage operations, remote work will become more common for various corporations. 
Christine talks about accepting the "cold hard facts" about considering what number they have to get on the payroll and what type of operations have to remain in place. They communicate with their clients' employees on phone calls and emails to inform them about being furloughed or laid-offs. Then they are shifted to HR where they are helped on to the next step they have to take according to the respective status change, let it be about mail checks, other benefits or filing for unemployment, etcetera.
This is a significant help for the laid-off employees as the knowledgeable HR officials of Compass Solutions can guide them on.
Christine's business advice for reopening after the pandemic
Christine has been extremely busy these past weeks. As a pandemic that essentially halted all human life is finally coming to an end, Christina and her organization have been doing several different things to smooth out the reopening of businesses. Compass Workforce Solutions has been doing webinars on a myriad of topics that fall within the realm of reopening the organization. They have also been working alongside their security partner to provide resources that may help revive the businesses.
What makes this entire process enjoyable, however, is every organization has such a unique and different plan of reopening? It is essential to understand that because every company is so different, holistic ideas will not help. Christine believes that a case to case approach needs to be taken to provide the most effective support. Compass Workforce solutions have also designed surveys so that the companies can recognize what their employees feel and how they want to continue with the reopening. 
Check out Ask A CEO on: 
About Christine Ippolito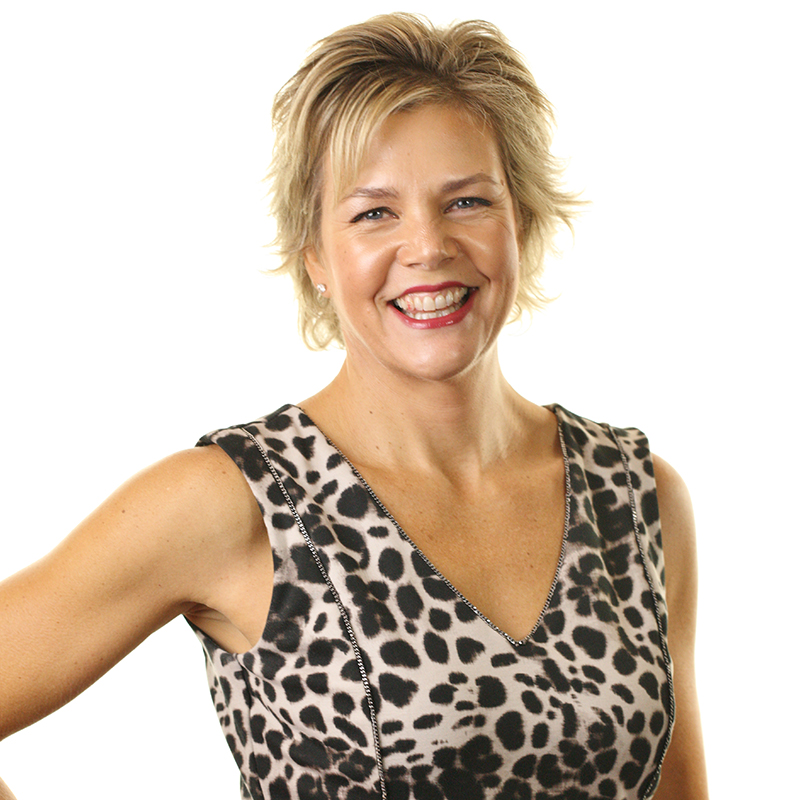 Christine has a passion for helping small businesses succeed in a challenging regulatory environment and has built a strong reputation as an expert and leading voice in the area of Human Resources. She has served clients in a leadership capacity for 25 years in multiple industries and environments within Fortune 250, venture capital and equity-backed companies, as well as privately held and family-owned businesses. Both SPHR (Senior Professional in Human Resources) and SHRM-SCP (Society for Human Resource Management – Senior Certified Professional) certified, Christine continues to receive special recognition for her leadership ability and HR expertise, including Smart CEO magazine's 2016 Brava Award for top female executives on Long Island and Long Island Business News' "Top 50 Most Influential Women on Long Island" in 2015. Under Christine's leadership, CWS positively impacts the profitability and performance of its clients while realizing 100% annual growth since the company's inception in 2009.

Prior to founding CWS, Christine worked for 10 years as the top human resources executive at several high-growth companies within the higher education, Internet and technology industries, including Vice President and key executive team member at DeVry Inc.'s Ross University School of Medicine, Iselin, NJ and Vice President of Human Resources for Incurrent Solutions in Parsippany, NJ which was the foremost Internet application service provider (ASP) to the credit card issuer industry. Previously, she held a number of front line and operations manager positions within the retail industry at companies including Gap, Inc. and Cost Plus World Market and Designs, Inc.

Christine is an active member of a number of organizations, including SHRM (Society for Human Resource Management) and its Long Island Chapter, the Women Presidents Organization – Long Island Chapter, the Accountant's Resource Group – Long Island Chapter and the Hauppauge Industrial Association (HIA) where she also serves as Co-Chair of the Healthcare Committee. When not managing business at CWS, she finds the time to be a PADI certified dive instructor and enjoys participating in fitness competitions, including the Wounded Warrior rides and runs and the Spartan Sprint and Tough Mudder obstacle races. Her other passion is animals, especially her dog, Isabelle.

Christine earned her Master of Management in Human Resource Management & Organizational Development from North Park University, Chicago, IL and her Bachelor's degree in Business Administration from the University of Wisconsin in Menomonie. She was also accepted into and graduated from the Goldman Sachs Small Business Scholarship Program in 2015.