Q) What was the best business book you have read?
Answer: As an avid reader, it's hard to select the best business book. There are three books that I have read that impacted the way I view and conduct business. My father introduced me to "The Art of War," by Sun Tzu when I was a teenager, and I have found it to be the best book on strategy, period. Entrepreneurs are always in search of the next opportunity to take their business forward. However, not all ideas are good business opportunities and cause you to invest in projects and or products that can be detrimental to your business. Sun Tzu states, "If it is to your advantage, make a forward move; if not, stay where you are." Simple but, yet a compelling quote.
"Think and Grow Rich," by Napoleon Hill was the second business book I was introduced to in undergraduate school. The concept of belief and attainment resonated with me the most. I believe that if you can visualize what you want, you will be able to receive it.
The third book that helped me in the mid-stages of entrepreneurship is, "E-Myth Revisited." When I started Asta Publications thirteen years ago, I performed every role, from the editor, graphic designer, typesetter, marketer, and strategist. I enjoyed being the technician. I felt connected to my authors, and I took pride in the finished product. However, as the CEO of the company, it is was necessary for me to hire qualified people to do technical parts of the business if I wanted to grow. I did not start my business to create a job for myself.
Q) Regarding style describe the way you manage?
Answer: I am a transformational or inspirational leader. I believe that every person I work with has the potential and ability to realize their purpose. I trust the people I hire to do the best job possible. I provide guidance as necessary; I feel it is more important for an employee to be able to problem solve and be able to manage them.
Q) Words to live by…
Answer: To be successful in business and life, it is important to remove the word "can't" from your vocabulary. The word "can't" is a self-defeating word that gets in the way of accomplishing one's goal. I honestly believe everyone can succeed if they want to. My favorite book as a child was, "The Little Red Engine that Could." "I think I can; I think I can, I think I can, I know I can."
Q) What do you wish your legacy to be?
Answer: My legacy will show that I cared about the development of people. I have helped numerous people progress in their careers, realize their dreams of becoming a published author, start and grow their business, and strive for greatness. It is important for me to uplift everyone that in my presence.
About Assuanta Howard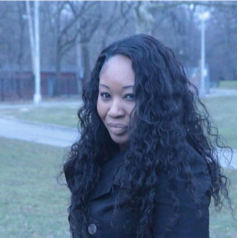 Assuanta Howard is the CEO and President of Asta Publications, LLC, a publishing company located in Atlanta, Georgia, and New York, New York. She started the company in 2004 and has helped hundreds of authors turn their manuscripts into published books. Ms. Howard is also the CEO of the Institue for Entrepreneurial thought, and educational and training company that works with start-up, early-stage, and high growth businesses. The Institute was established in 2015. In addition, to running the day-to-day operations of Asta Publications and the Institue for Entrepreneurial Thought she serves as the Educational Services Director of the Goldman Sachs 10,000 Small Businesses program located at LaGuardia Community College, in New York. She is responsible for the implementation and delivery of the curriculum, business support services, and alumni services. Ms. Howard has worked for over 20 years in the City University of New York system with the Adult Continuing Education Division. Prior to starting her business, Ms. Howard was the Director of Continuing Education at Clayton State University in Morrow, Georgia and was the Director of Corporate Education and Workforce Development at The City College of New York. Mes. Howard is a published author of several books. She has a Master of Science degree in Adult Education and Human Resources Development from Fordham University and currently pursuing a doctoral degree in Leadership and Organizational Change.