Mark Fogel, CEO and President of Acres Capital and Exantas Capital Corp, jumped onto the Ask a CEO Podcast to share the importance of real estate, liquidity and building a team upon trust and mutual understanding.  Check out all the other episodes here.
Key Facts:
Mark has over 25 years of experience in the commercial sector, development, debt and equity solutions

Before launching his own company, he served in several senior positions in various companies

He is a frequent panellist in seminars and conferences related to real estate and finance and was awarded the 2016 Long Island Smart CEO Award
Key Takeaways:
His journey started with an accounting degree where he thought he would land a stable job and be happy for the rest of his life but he realized within less than a year that he hated accounting. He believes he was fortunate enough to be part of a company where he was able to look at various real estate holdings and he figured out that tangible assets excited him far more than crunching numbers.

With a bit of experience in real estate and finance, he switched over to general growth properties where he began working on the field and that was well-received by him. Here, he was able to look at property management, leasing, operations, marketing and construction which excited him further.

After realizing the complexity of real estate finance, he got into developing properties, management and lending and joined a company where he oversaw the assets against which loans were being given commercially. The company blossomed and their portfolio grew to around 4 billion dollars.

His company, Acres Capital deals with complicated and complex finances of real estate which do not have regular cashflows and that are hard to deal in the formal banking structure. They are all differently handled than the other with some requiring minor capital enhancements whilst others have to be rebuilt from ground up. It is primarily dependent on the preferences on the buyer and how they wish to see the property.

In real estate, everything is about the location. The value stems from the spot where the property is situated. 

The vision behind Acres Capital was to focus heavily in the middle market space whereby helping deal with properties that were difficult on the market. They observed that buyers would graduate over to other systems for stabilization once the initial work was done and they wanted all of this to be done in house.

Due to COVID, Exantus became an obvious option as it came onto the market. They had a great team working in compliance and legal departments that were able to take the burden off from Acres Capital. 

The focus of his company is primarily on residential related assets: apartment buildings, student housing, for sale condos, and independent senior living.

The residential sector is considered more liquid and enticing for the investors and the fundamentals upon which loans are granted are also better.

Acres Capital's portfolio comprises of 70% of the residential properties and spaces because they provide short-run exits and safe options that are pleasantly accepted in the market space.

Right from the beginning, Mark envisioned a company with a strong system of creativity, innovation, intelligence, and execution. He also built an opportune wide net and a big pipeline to ensure that opportunities keep growing. 

His management style is being approachable and letting others do their job. His role is that of a facilitator where he is always available but never intrusive or invasive. He ensures that no voice goes unheard of in the company. 

The companies that he drives are built upon a style where employees are encouraged to work independently yet collaboratively to spring out better ideas.
Best advice for CEOs
Mark talked about how when he was fresh out of college, his father was taking him over to get his first-ever job and he told him to never get comfortable in any place and to keep testing his boundaries. He feels that it might have been a reflection of his own regrets of staying in a job for thirty years but also was great advice in the avenue of growth and diversifying one's skill set.
Quote: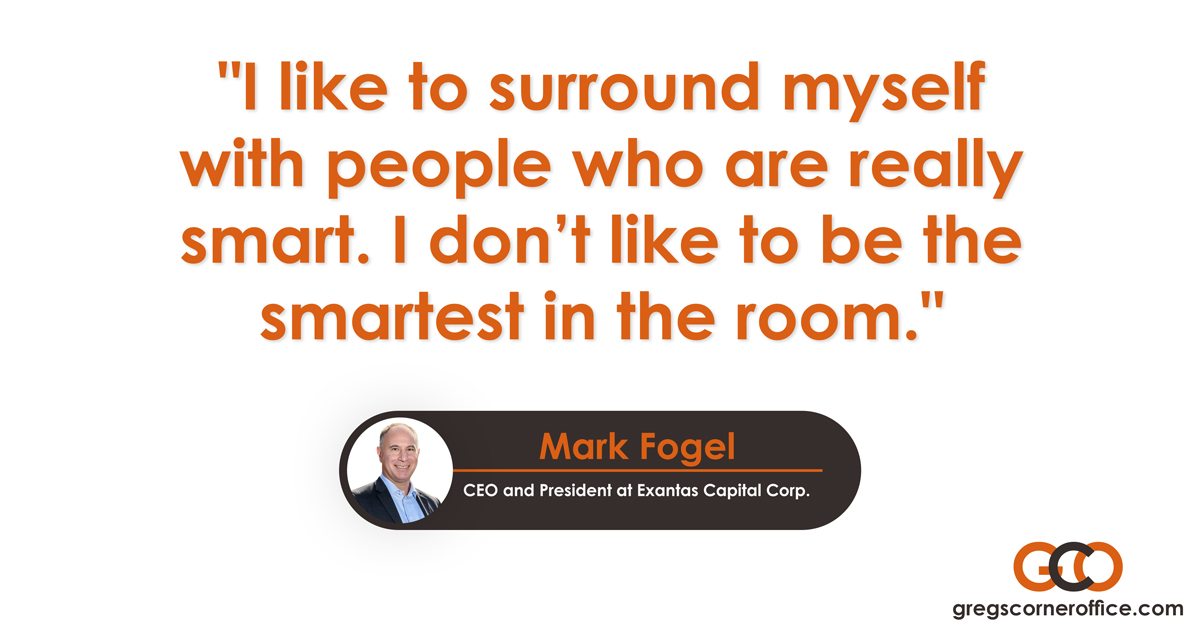 About Mark Fogel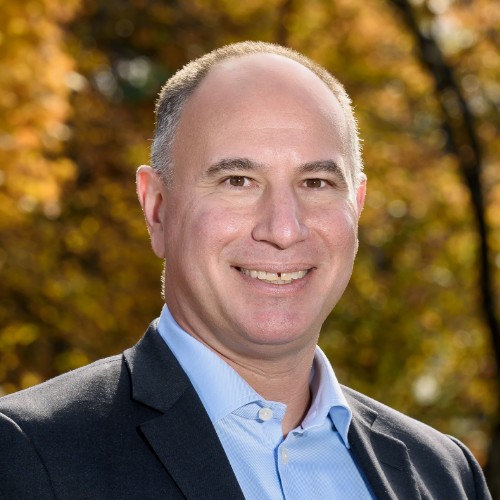 Mark Fogel founded ACRES Capital in 2012 and leads the executive management team as the President and Chief Executive Officer. Mr. Fogel has over 25 years of experience in commercial real estate finance, with a particular focus on providing developers and entrepreneurs with innovative debt and equity solutions. The majority of his career has revolved around transitional, middle market assets. Mr. Fogel employs an asset management approach to identifying and underwriting loan opportunities, which entails a comprehensive understanding of the risks associated with property business plans and exit strategies.

Before launching ACRES, Mr. Fogel served as an executive at several prominent CRE finance companies, overseeing loan production, asset management, and special servicing for a diverse portfolio of investments nationwide. For over six years, he served as a senior officer at a $3.5 billion publicly traded mortgage REIT and later helped raise capital and launch a successful specialty finance company in the midst of the Great Recession. Mr. Fogel has a particular expertise in dealing with complex loan workouts, attaining a Special Servicer rating as a result of his effective policies and resolutions at a prior company.

Mr. Fogel is a frequent panelist at commercial real estate conferences and has lectured at universities on a wide array of topics, including capital markets, asset management, loan structuring, workouts and entrepreneurship. He was selected as a winner for the 2016 Long Island SmartCEO Future Awards and has been nominated for the 2016 Ernst & Young Entrepreneur of the Year Award.

Mr. Fogel holds a Bachelor and Science degree in Accounting from the University of Delaware and a Master of Science degree in Real Estate Investment and Development from New York University.