David Hunt, President and CEO of Hunt Corporate Services, joins the Ask A CEO Podcast to share his forty-seven years of experience in the commercial real estate business, the roadmap for aspiring real estate professionals and his best advice for realtors. Check out all other episodes of the Ask A CEO Podcast here.
Key Takeaways
David has been in the commercial real estate business since 1973

David holds exclusive rights for over 1,000,000 square feet of commercial real estate in the USA at any given time because of his expertise and role as trusted advisor to his clients

David has always been passionate about entrepreneurship and business ideas 

It took David nine months to make his first deal in real estate in 1973

David shares the fifteen-year roadmap to success for youngsters who are passionate about starting a career in the real estate industry. He says that;

That it will take five years to learn the language of real estate

Another five years to learn how to navigate the market 

And five more years to build a sustaining base of loyal clients

Hunt Corporate Services only work with clients who sign a contract with the firm

Hunt Corporate Services primary business is based in Long Island, New York; however, the firm has completed transactions in 17 different states

David's credits his childhood experience as a Boy Scout as a major contributing factor to his success today. He learned both personal and leadership skills, and also developed an unshakeable confidence in his abilities
David and his wife, Judith are ordained ministers with OneSpirit Interfaith Foundation, where David defined his spiritual purpose on earth as standing up for children 

David strongly believes in being

proactive

. He urges real estate professionals to look down the road and think about;

Your next move 

What will the consequences of your actions be? 

What will happen if you don't take action?
Best Advice for CEOs
"Do the right thing for the right people at the right time for the right reason." 
David advises organization leads and CEOs to treat their clients with complete attention. Build a relationship with your clients because when you do good for them, they become your friends.
Quote: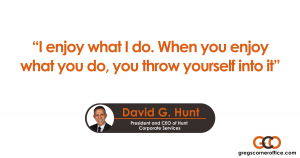 About Building a Billion Dollar Real Estate Empire with David Hunt, President and CEO of Hunt Corporate Services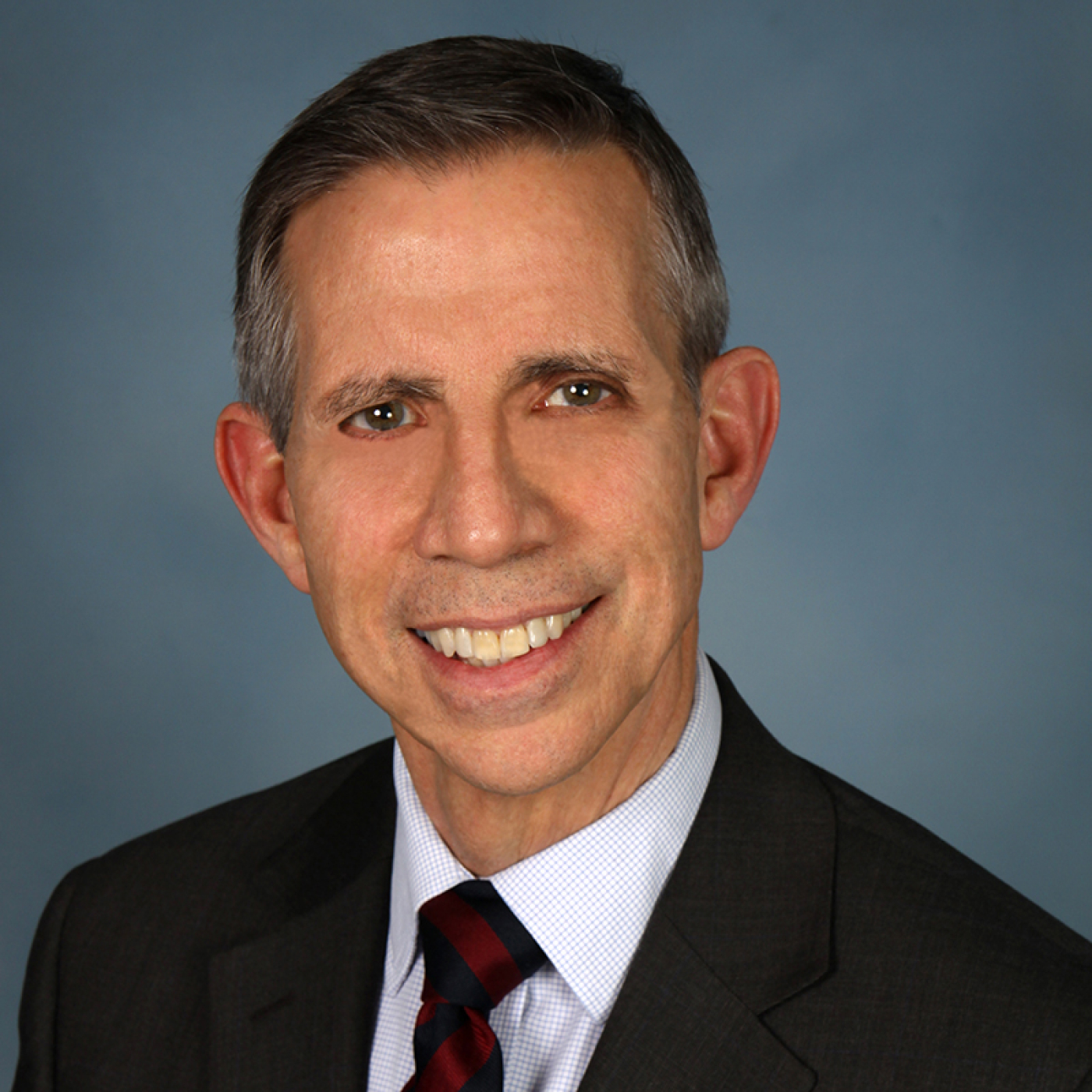 Involved in the rental, sale and valuation of industrial and commercial real estate throughout the United States, primarily on Long Island, New York, since 1973. In the role of a TRUSTED ADVISOR represents clients exclusively for the acquisition or disposition of commercial real estate. Aggregate value of commercial and industrial properties leased or sold exceeds $1 billion.
www.huntcorp.com

Acquisition and development of commercial real estate, specializing in value-added re-development by means of assemblage, rezoning, construction, or tenanting.

President, Suffolk County Council, Boy Scouts of America * District Advancement Committee Member * Merit Badge Counselor * Eagle Scout Coach

Founder and Publisher of www.EagleCoach.org
"Helping Scouts Earn Eagle Scout Rank"

Ordained minister at One Spirit Interfaith, specializing in adult and adolescent spiritual counseling, inspirational talks and interfaith ceremonies.