What is one strength that makes me more productive as an entrepreneur?
Answer: Adaptability. Horses, livestock, special needs population, the weather …..it has been the most important thing for me to remember throughout my journey in creating Pal-O-Mine, a premier therapeutic equine facility. If something is not working, I am not afraid to change it. Trusting my intuition when the game plan needs to be shifted and tweaked and then effectively communicating that shift to our team has been a successful strategy for 22 years. From the very first day, Pal-O-Mine opened its doors, changes have come readily and rapidly and I believe that this ability to quickly adapt(despite how hard it is) has kept us growing.
What advice would you give to an aspiring leader of tomorrow?
Answer: Stay true to your own core values and remain modest and humble regardless of how big you get. Create your own work environment; one that instills and fosters collaboration allowing you to lead with the utmost professional responsibility. If you plan to lead, you will work long hours, continually have bumps in your journey and feel like giving up many a day, however, THE REWARDS of being a great leader far surpass any of the challenges that one encounters….these rewards can be spiritual, mental, physical and monetary.
Tell us one thing many people do not know about you?
Answer: I was chosen as the United States Team Leader for the 1996 and 2000 Equestrian Paralympic Games. As the 1996 Team Leader in Atlanta, we were responsible for finding 60-80 horses that were suitable to be used for riders with physical disabilities from 17 different countries. Leading this team prepared me for all the rewarding hard work at Pal-O-Mine.
In terms of style describe how you manage?
Answer: This answer technically wraps in two questions as my most favorite book is The Servant Leader as it has helped shape how I manage for sure. I do my best to value everyone's contributions and seek out all opinions. I try not to always lead in order to give others the opportunity to lead. I genuinely care about my staff's lives outside of work and will do my best to cultivate their best sense of themselves, not just their work selves. To me, it is all about encouragement, consistency and managing with humility.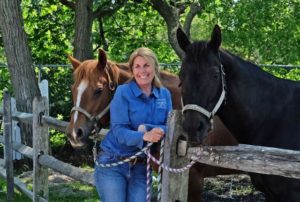 About Lisa Gatti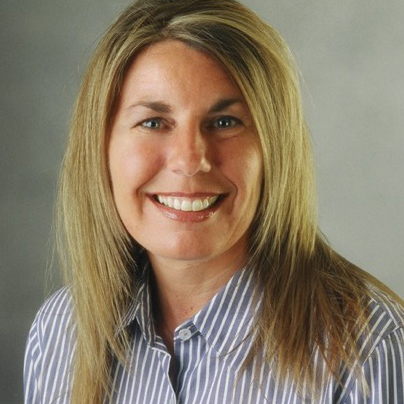 Lisa holds a BS in Elementary and Special Education and an Associates in Business Management. She lent her skills as a special educator in an alternative high school setting working for Nassau BOCES and Brentwood Residential Center prior to starting Pal-O-Mine in 1995. She has supplemented her education throughout the years with Leadership Programs, graduating from Leadership Huntington in 2002 and the Energeia Partnership, the Academy of Regional Stewardship at Molloy College in 2010. Lisa's passion for horses started as a young girl leading to competitive barrel racing and then captain of her college equestrian team.
From 2008-2013 Lisa served as Chairman of the Board of Directors of EAGALA, the global standard for equine assisted psychotherapy and personal development. In 2015, Lisa was named to the Board of Long Island Autism Communities where she lends her expertise to the not for profit in vocational opportunities for those on the spectrum as they age out of the educational system. Most recently, she was appointed to the Town of Islip Disability Advisory Committee to help local government on Long Island identify the most crucial issues facing our special needs population. A steadfast presence in the media outlets, Lisa has been the recipient of numerous awards for her business and leadership skills and was most recently honored with the 2016 SmartCEO Corporate Culture Award.