John Kastanis, the Principal Consultant at JNK Consulting, joins the Ask A CEO Podcast to share his experience of coaching and governing hospitals on financial discipline, strategic planning and fund generation strategies, and tips for CEOs. Check out all other episodes of the Ask A CEO Podcast here.
Key facts 
John's

LinkedIn

JNK's

website

John has a  Masters in Business Administration, Healthcare Administration from Mount Sinai School of Medicine

John has over 30 years of experience in teaching different healthcare systems  

John provided interim CEO leadership opportunities to various medical students 

The recent focus of JNK has been admitting COVID-19 patients throughout NYC hospitals
Key Takeaways
John Kastanis is a highly-skilled healthcare professional with noteworthy experience in training healthcare personnel,

quaternary care

, and specialty hospitals

John's core competence is governance, strategic planning, fund generation, and Medicaid

John began his journey in the healthcare industry with

Manhattan's ENT

(eyes, ears, and throat) hospital as Associate Director. After this, he moved on to

Babylon Setup Hospital

, New York, as an Executive Director. Currently, John serves as a President and CEO at

University Hospital Newark

He says that he was lucky enough to get into the medical field despite not being a medical student. He was advised by a lot of people to get a proper education in management to get into healthcare management

John advises CEOs to act as a tribunal – he believes in listening to each voice and query to avoid any sort of disconnect amongst his employees

John likes to observe other people's expertise because that's the key to improving your own skillset

John believes that the action taken to negate COVID-19's impact by the state is still lacking in several aspects and that there is still a lot of room for reconstruction 

To help patients and sufferers of COVID-19, it is highly recommendable to lower the cost of the pharmaceuticals to make things easy to reach for the maximum amount of population

John mentions that it is immensely important to refocus on health care facilities, medical care, advanced teaching, and research

John shares that the state needs a national health care plan to provide adequate supplies at a reasonable cost to improve America's health system
Top advice for CEOs
John advises CEOs to focus on these three key factors to be a successful CEO:
Provide the best quality services and products and remind customers of the quality

Follow the rules and adopting ethical business practices 

Communication. John believes that it is very important to communicate with each stakeholder associated with the organization
Quote: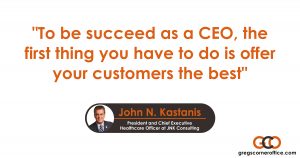 About Strategic Planning, Governance and Leadership with John N Kastanis, CEO and Founder of JNK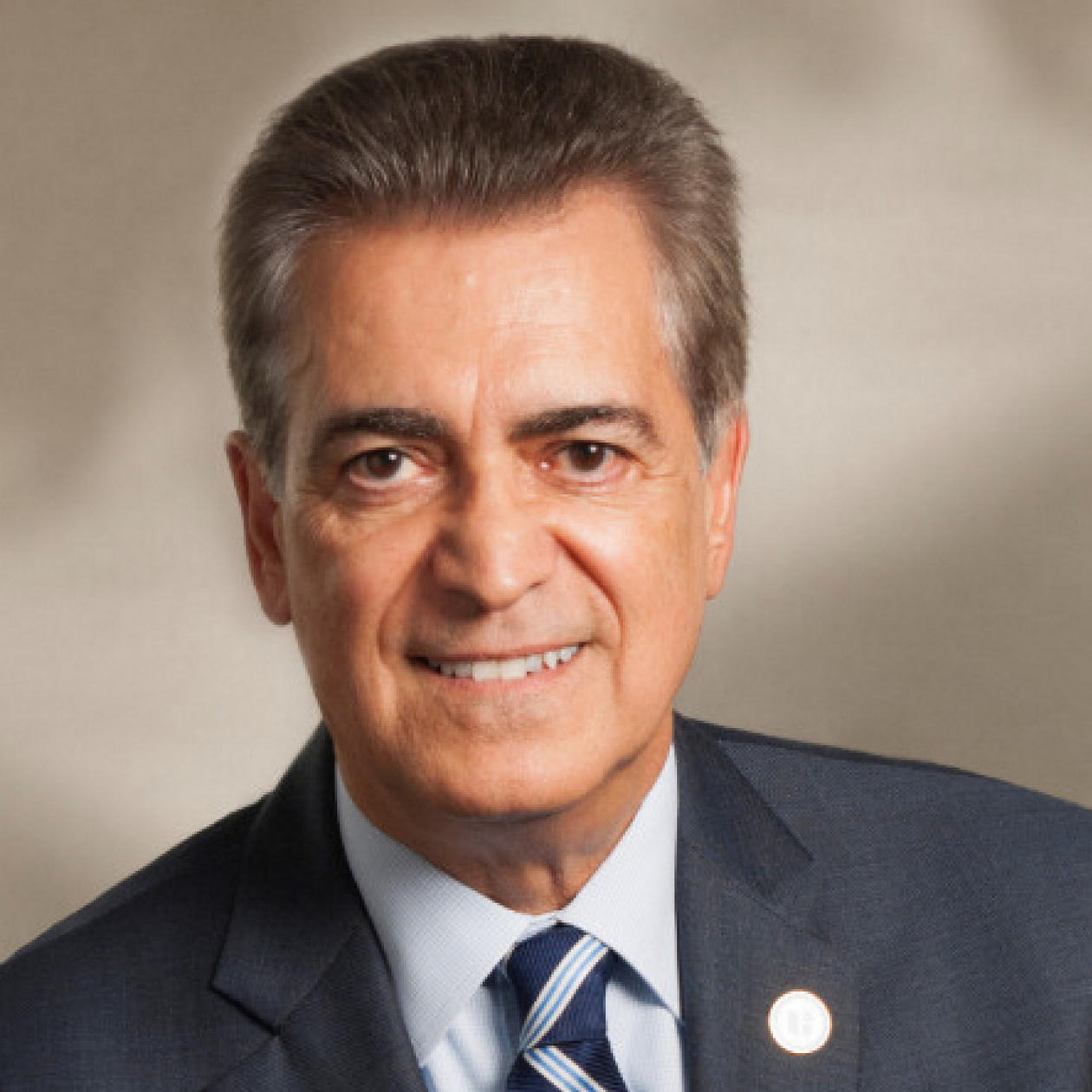 A highly experienced and accomplished executive who has held senior leadership positions in a wide range of healthcare settings including academic medical centers, multi-hospital systems, and inner city and community teaching hospitals. Tenure as a healthcare consultant to hospital boards, investment banking and management firms.

Change Agent who thrives in challenging environments and skillfully balances organizations' mission of research, teaching and quality care. Communicates importance of quality care as a function of cost to clinical staff. Steers safety-net hospitals to national prominence.

Financial & Operational Turnaround Specialist successful in revitalizing six organizations—including bringing two back from the brink of bankruptcy—and delivering upwards of 2% to 4% annual profit margin. Applies Lean Six Sigma methodologies to drive efficiencies and improve overall patient experience.