What was the best advice you ever received and how did it shape the way you manage?
Answer: I'm always trying to learn from other business owners/CEO's/Etc. Besides books, life experiences and asking questions is the best way to learn in my opinion. We were speaking to another business owner some 7 or so years ago, and he told me that people are everything in your business. If you care about your business and clients, you must put effort into hiring the right employees. His advice to me was "Hire Tough", and I've tried to live by that every day since. I can say it's made a big difference in the way I manage as we put people through the ringer before coming on board at the firm – three to four interviews, personality tests, 50+ interview questions, and so on. If anyone who reads this should take one thing out of this, it's "Hire Tough".
What was the best business book you have read?
Answer: I've read a ton but one of the first business books I ever read is probably my all-time favorite. It's called, "The E-Myth Revisited" by Michael Gerber. It really breaks down the different components a business owner must possess if they want to be successful at it. Every business owner must be a technician, entrepreneur and a manager. If you lack any of those three you better have someone on your team that your employees respect and listen to as much as you or you'll never make it.
How would you describe your company's culture to a new employee?
Answer: At National Business Capital, we heavily invest in the company culture. My Partner Joe and I believe a great deal in company culture, we always have. Two years ago, we attended a seminar about company culture. Feeling as though we already had a great culture in our organization, we were curious to see how we were stacking up against others. We spoke with Jenn Lim – CEO & Co Founder of "Delivering Happiness", and ended up retaining them to make NBC's culture even that much better. Delivering Happiness was based on a book written by Tony Hsieh (CEO of Zappos) who then took his Chief Happiness Officer, Jenn Lim and started Delivering Happiness. One of the best investments we've made in the firm.
Name one person who influenced your life and why?
Answer: One person who influenced me is hard because I think I've been influenced by many, but I'd have to say my parents have both influenced me in a considerable way. Although not business owners, my parents were and still are very hard workers who taught me that anything I want in life I'm going to have to work hard for it. My father who is in the construction industry would work his full-time job and then nights and weekends doing side jobs. I remember him working 40-50 days in a row with no days off. My mother was a stay at home mother for most of my childhood, raising 3 boys is no easy task (with the exception of me who was always an angel) As I got a little older, she wanted to become a nurse. She started as a CNA then went for her LPN. While working full time, taking care of 3 boys and Dad, she put herself back through school to get her RN. I haven't been more proud of someone to date than I am of my mother for achieving that. Both my parents were true inspirations. As a parent myself, and running a company, I can only hope to be as "successful" as they were with me.
Words to live by?
Answer: Work hard, be humble, and dream big.
About James Webster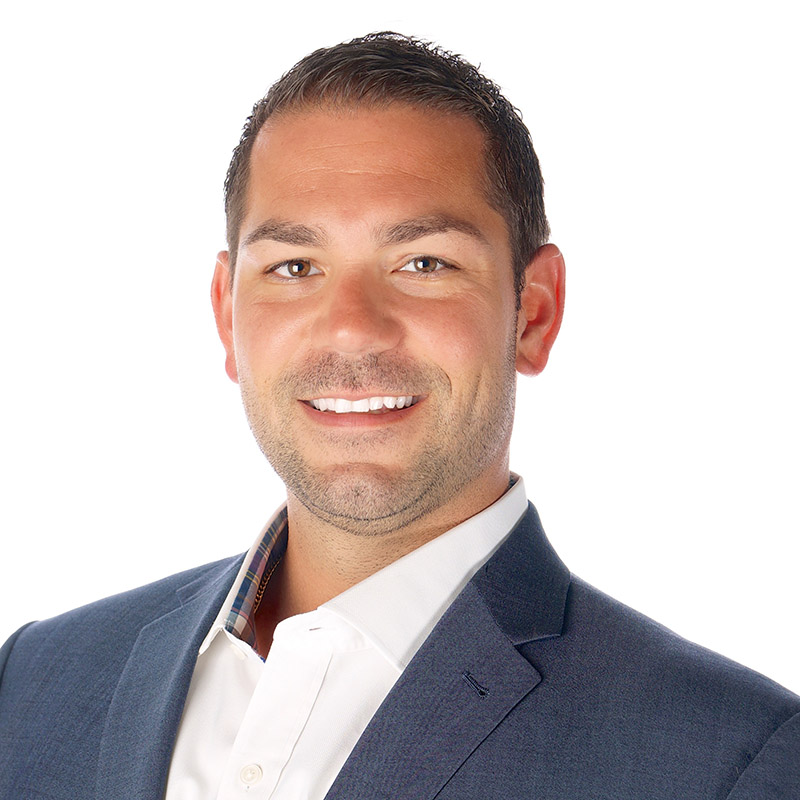 James Webster, CEO and partner at National Business Capital, brings innovation and passion to business finance. An interest in business was fostered at a young age for James. He studied Business Management in school and has managed various sales floors starting at a young age. He has years of experience in finance, with a focus on business finance and payment processing.

In 2009, James co-founded National Business Capital, One of the nation's leading sources for business financing. National Business Capital provides working capital to businesses nationwide regardless of credit background. James has a skill for identifying the strengths and needs of a business and enjoys investing and watching the business grow successfully. Through networking and building professional relationships, James is able to provide education and support to businesses on both a national and local level.

James was born and raised on Long Island where he currently lives with his wife, Melissa, and daughter, Lilyanna. He is an active member of the Long Island community and feels a special commitment to local businesses. James personally donates time and money to various charities as well as facilitates charitable endeavors by National Business Capital.

Along with his passion for business, James has an intense passion for his family. He enjoys the outdoors, skiing, boating, traveling and sports events, but most especially, he loves spending time with his daughter.