How do you see the importance of goal setting?
Answer: Early in my career, I understood the value of setting realistic and achievable goals. Typically goals are set on a short-term, mid-term and long-term basis. It was important to me that my long term goals incorporate my vision of success rather than just a list of tasks to check off. Success to me could never be measured in dollars. My reason for building my own business was focused on having the freedom and ability to enjoy life.
Because we don't operate in a vacuum and must have skilled people help build on our company vision, what are the key elements you look for in a person and what does it take to get the right team in place?
Answer: Many times in businesses, you are forced to deal with customers, vendors and employees who would not otherwise be your friend. Due to financial and situational circumstances, we can often find ourselves under great amounts of stress because of the people we surround ourselves with. The early highlights of my career involved the firing of clients, vendors and staff who were not pleasant for me to deal with. Being surrounded by people I like and respect makes it easy to perform for the long hours often required by our profession.
Tell us about how you handled an unforeseen event or circumstance?
Answer: It took many years to build a team and culture that had the pride, competence, work ethic and personality to care for the clients and staff in the way that I would. I had planned to test the ability of my managers to handle the business in a slow and systematic manner. God had other plans! While walking home from a neighbor's house in 2009, I became very ill. Nine months, five surgeries and many hospital stays later, I came back to a business that did not miss a beat. I will forever be grateful for the performance of the team during this difficult time.
Our readers come from every industry and every stage in their careers. What would you like to say to them that will assist them in their journeys to success?
Answer: There is an inclination early on in the business to be intimidated by people who know more, have better skills and are more experienced than you. I have always reached out for different perspectives when facing challenges, but I have gotten better at knowing who to reach out to. I learn from clients, vendors, staff and a network of contacts on a continuous basis. This is an area of business that I continually strive to improve and expand. There are so many talented people who are willing to work together and share those skills. I like to think that I have been a valuable resource to others.
What advice would you give to an aspiring leader of tomorrow?
Answer: My early years in business were fraught with stress, anxiety and endless challenges. I have learned to separate what's truly important from what is a distraction; and my quality of life now is truly beyond what I had hoped and dreamed it would be. In the end, Family, Health and Happiness…that is all that really matters.
About Gregory Garritano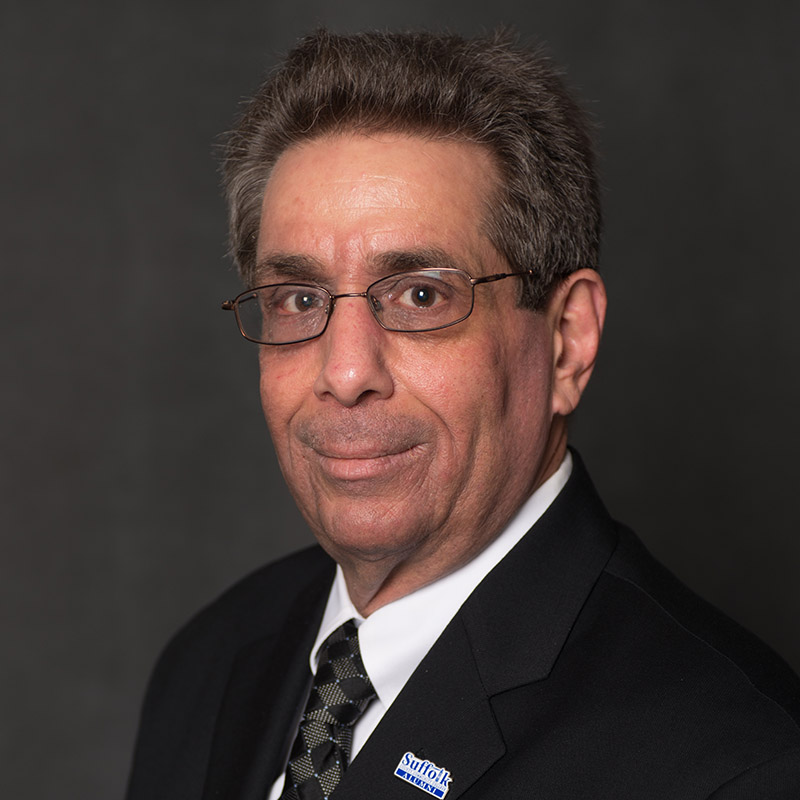 Gregory S. Garritano, CPA is the founder and owner of GARRITANO CPAs CFOs since its inception in 1983. Mr. Garritano has been the inspiration behind a different type of accounting firm. Focus has always been on being more than accountants who make sure the numbers are accurate and in compliance. In fact, a rapidly growing segment of the company is their Diamond CFO™ Service, which allows them to provide Chief Financial Officer level advice and support at a fraction of the cost of a company having an internal CFO. Diamond CFO™ focuses on helping clients experience financial stability, increased growth and profitability using the advantages of technology. His education includes a Business Degree at Suffolk County Community College, a BA in Economics from Stony Brook University and an MBA in Accounting from Hofstra University. He recently added Chartered Global Management Accountant to his resume. Mr. Garritano is also a principal and CFO of The Lauro Group, a land use company that provides consulting services for national companies planning expansions into the northeast region. Long a believer in the connection of family and community, he supports students and faculty at SCCC, as well as various other charities and organizations.