What would you tell an up and coming executive about the difficulties in running a successful company?
Answer: Wake up focused on what needs to be fixed, changed or demolished. Celebrate what's working well before you leave for the night.
Name one person who influenced your life and why (could be family, mentors, historical figures, etc.)?
Answer: My dad. One day after school, he told me he wanted me to be whatever I wanted to be when I grew up — but it was important to him that I be good at what I do. Then, he said to be good at anything, I would have to understand business. That's when he asked me to start reading a newspaper every day, and he handed me a copy of the Wall Street Journal. I was in the fourth grade. Best advice. Ever.
What advice would you give to an aspiring leader of tomorrow?
Answer: To benchmark everything you're doing. Not only will it allow you to compare yourself to your competitors, it will enable you discover your own strengths and help you build an authentic personal brand.
Words to live by?
Answer: "You are braver than you believe, stronger than you seem, and smarter than you think," said Christopher Robin to Pooh.
About Jaci Clement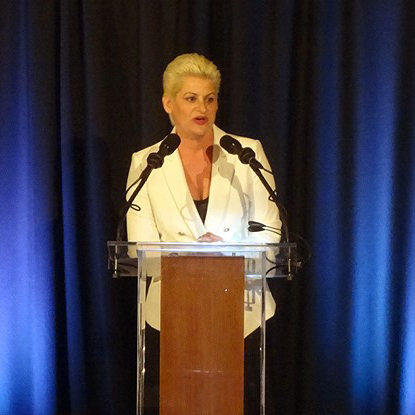 Jaci Clement earned her first byline in a daily newspaper when she was in the fourth grade. She's been working for and with media ever since. Today she runs the Fair Media Council, a 501c3 nonprofit organization that advocates for quality news and works to create a media savvy society in a media driven world. She drives a small car, owns a large dog and lives on the North Shore of Long Island. More about Clement may be found here: https://en.wikipedia.org/wiki/Jaci_Clement