In the overall scheme of things how important would company culture be and why?
In recruiting , hiring and maintaining employees company culture can play a pivotal role. I feel it is very important to hire someone who fits in with the company cultural therefore describing the company culture upfront is vital. I would describe the Alure culture as a culture focused on people first. A Family and team environment where we strive to be understanding, patient and cooperative. Solution oriented thinking with an emphasis on customer service (Creating Raving Fans Internal and External). In a nut shell we all play nice in the sand box and don't want anyone messing it up.
What is the best business book I ever read?
Answer: The best business book I ever read is "Raving Fans" by Ken Blanchard. An easy read that gets to the heart of customer service. If you really want to be special you can longer get away with just satisfying consumers, you need to create Raving Fans!!! I wrote Alure's vision Statement back in 2002 after reading that book.
What is my outlook for the economy?
Answer: What do I know, I'm not an economist!! The economists can't forecast this stuff either. I'd rather focus on what I can control. I can control what I spend and how I spend it. I look for trends in the marketplace month by month. I look at what return our marketing dollars are giving us, how our sales and margins are trending and adjust accordingly. I had a mentor Carl Hyman who used to tell me its just as important to know when to get out of a specific business or product line as it is when to get in! Knowing your numbers and being able to navigate the various economic times is what a CEO's job is!
Describe my style of managing.
Answer: If I had to give my style of managing a label I would call it Servant Leadership. Named after the book by "James C Hunter" I believe as a leader it is our responsibility to serve and provide opportunity. In doing so we reap the rewards of the dedication and effort of our employees. I've never been comfortable with being the "I'm the boss" type leader. I don't feel that's who I am or its how you inspire and motivate people to get them to be the best they could be.
what tools would I recommend young executives use to hone their leadership skills?
Answer: The best advice I can give any young executive is don't forget where you started, remember everyone you're managing is a mother, father, brother , sister, etc basically someone who matters , read, read, read and them read some more!!!! , business books have been an incredible source of knowledge in my journey , remember to never stop inspiring and motivating !!!!
How would I like to be remembered and what would I like my legacy to be?
Answer: I would love to be remembered as someone who was compassionate, moral, philanthropic and fair and made a difference in my industry and on Long Island a place I dearly love. Someone who cared deeply for his family and those he loved. And most importantly I would want my legacy to be my 3 outstanding children that somehow I've left an imprint in their lives. An imprint in each one that has helped them to lead happy, healthy and fulfilling lives and in doing so they've helped others as well.
About Sal Ferro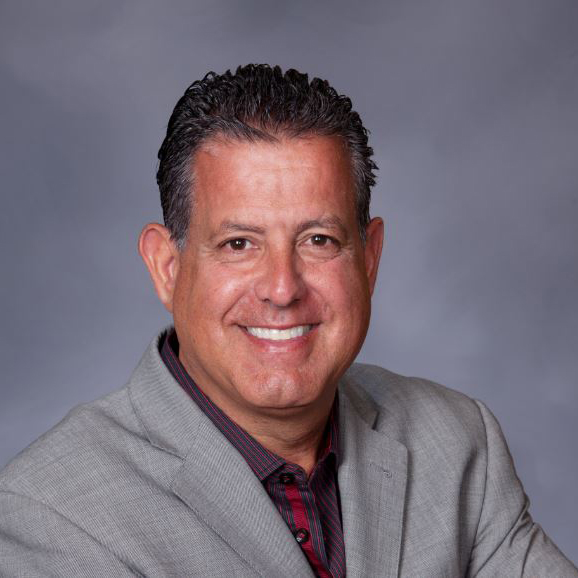 Salvatore Ferro, President & CEO of Alure Home Improvements, started his career with the company in 1989 as a production manager. After serving in production, sales, and general management roles, Ferro took on the roles of President & CEO in 2002. Alure has been in business since 1946 and specializes in full service remodeling and design build. With Ferro's leadership and remarkable people skills, Alure grew from a small painting contractor to one of the most successful remodeling companies in the country. Ferro believes the key to a successful company is its people, and he has worked diligently to promote a team attitude that focuses on an inclusive culture, where employees are encouraged to share input, as well as attend personal development training such as Tony Robbins and Dale Carnegie Seminars. Ferro graduated from Lindenhurst Senior High School in 1981 and then attended SUNY Farmingdale where he graduated in 1984. He spent some time in sales and financial planning before applying his passion for construction in his current career, working at a few different home improvement companies before joining Alure. He also holds (CR) and (CKD) industry certifications.

Industry professionals often look to Ferro for advice on ways to improve and develop products in the remodeling industry, and also for how to manage a company and cultivate the right employees to reach the standard of service that Alure Home Improvements has attained.

Ferro has been featured in Newsday, LIBN, Remodeling Magazine, Professional Remodeler and Replacement Contractor; spoken at various industry events including the National Association of Home Builders and the Replacement Contractors Executive Conference; and hosted a number of renovation episodes on the D-I-Y channel as well as Bar Rescue and George to the Rescue. Most notably, Ferro and Alure Home Improvements' remarkable reputation enabled them to participate in ABC's, Extreme Makeover: Home Edition where they completed eight projects for the show.