What was the best advice you ever received and how did it shape the way you manage?
Answer: As a very young man, I had the good fortune to have a grizzled, commercial builder as a mentor. Ed once told me, "David, you cannot dance with the devil." I needed him to explain, and he did. There are people in the world who are untrustworthy, liars, or troublemakers. Since there is absolutely NOTHING you can do to change them, don't try. Walk away quickly, as best you can. In management today, that is called, "getting the right people on the bus." Our primary trait for hiring is a positive and friendly attitude.
At the core of your position what would you say are the two things at the top of the list in terms of your daily "musts"?
Answer: The two big items are self-care and attention to goals. Self-care to me means physical fitness, nutrition, rest, and spiritual connection. Attention to goals means giving priority to those activities that move us closer to our goals. I come closer to achieving these "musts" on some days over others, but at least I am always clear on what I am trying to accomplish!
Name one person who influenced your life, and why.
Answer: That would be my Scoutmaster, Charlie Graff, whom I met in 1964. This was a man who lived his ideals – he was generous with his time and interest in us. He was kind and patient. I had an abusive childhood and my Boy Scout troop represented a very safe place where I would never be hurt. It was not long before I realized that I wanted to live in the world that he lived in. As a boy, I never knew that he was infantryman in WWII and one of the few survivors of his company. Nor that he was the Chief Electrical Engineer for the Saturn 5 rocket that put men on the moon. He never talked about any of that. He just took us camping and helped us with our advancement. A truly great man. Thanks to his dedication, the Boy Scouts introduced me to advancement, goal-setting, and leadership. Becoming an Eagle Scout and leading the troop as a Senior Patrol Leader influenced my entire career, starting with jobs in college.
Tell us something that most people don't know about you.
Answer: I am grateful to Mrs. McNair, my fourth-grade teacher, who started an after-school stamp collecting club that I joined. Then my grandmother, a stamp collector herself, started helping me with her duplicates. There were times that the stamp books went dormant for awhile, but more than half a century later, I have many volumes of stamps. Working on my collection is both meditative and educational. I love it.
Words to live by?
Answer: My life motto: Be as kind as you can to every living thing, including yourself.
About David Hunt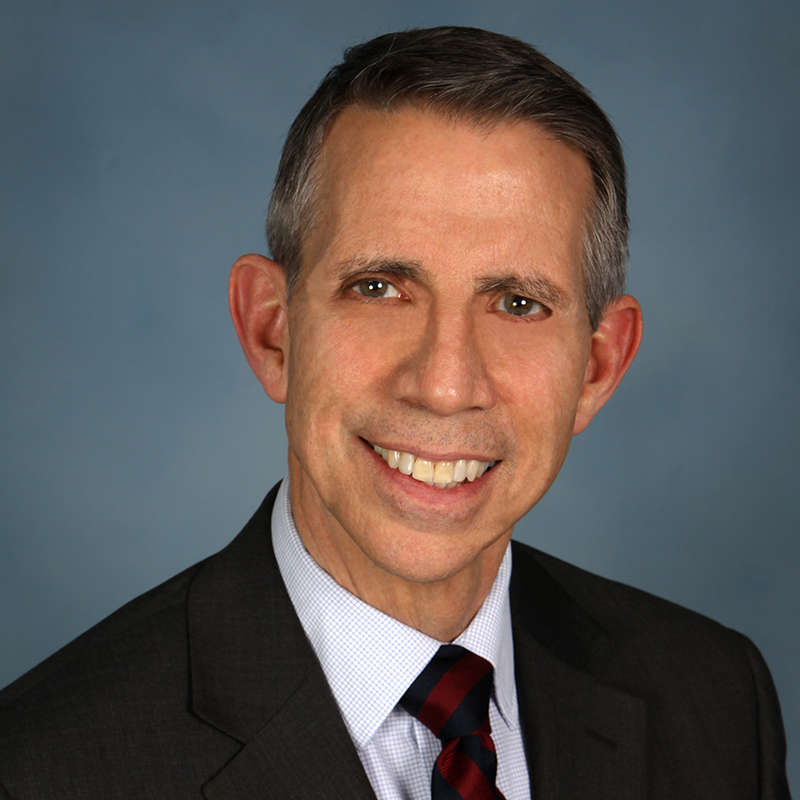 David G. Hunt, MCR, CCIM, SIOR is the President and CEO of Hunt Corporate Services, Inc. and Hunt Construction Services, Inc., both located in Plainview, New York.

Mr. Hunt began his career in industrial and commercial real estate in 1973, and specializes in representing commercial clients exclusively. Assignments take the firm nationwide, but their primary focus is Long Island, NY. The Hunt construction company facilitates construction and maintenance services for the firm's family of clients.

The Hunt real estate practice has represented transactions with well over a billion dollars in aggregate value. Mr. Hunt and his firm have been recognized with numerous prestigious awards, including Top 20 Power Broker designation by the Costar Group and Real Estate Forum magazine, and Broker of the Year by Long Island Business News.

Mr. Hunt received his bachelor's degree from Georgia Tech in 1973. He has also earned a Master of Corporate Real Estate designation from Corenet International, and a Certified Commercial Investment Member designation from the CCIM Institute. He holds an SIOR designation obtained from the Society of Industrial and Office Realtors, which places him in the top 4% of real estate professionals in the world. Mr. Hunt is one of the few professionals in the United States to hold all three designations. He is also a graduate of the Columbia Society of Real Estate Appraisers, has been a lecturer at the CW Post Real Estate Institute and named to the Who's Who in Commercial Real Estate.

Mr. Hunt is published in the New York Real Estate Journal with a monthly column that has run for over 10 years. He is also a Platinum author with Ezine, with over 100 articles regarding commercial real estate to his name.

Mr. Hunt earned the Eagle Scout rank in 1967, and today serves as a Vice President and an Executive Board member of Suffolk County Council, Boy Scouts of America. He has received the Distinguished Citizen Award, the District Award of Merit, and the Silver Beaver Award, the highest national award that can be presented by a Council of the Boy Scouts of America. He has coached over 100 Scouts to Eagle Scout rank, and also serves as a District Advancement Chair, overseeing the advancement of 2,200 Scouts.

Mr. Hunt and his wife, Judith, live in Northport, NY. Both are ordained interfaith ministers, specializing in adult and adolescent spiritual counseling, inspirational talks and interfaith ceremonies. Their son, Dr. Jonathan Hunt, and his wife, live in San Leandro, California.