Robbie Donno, Founder of Gift of Life International and Co-Owner of Lemcor Transport, joins the Ask a CEO Podcast to share his 50 years of experience in waste management, how he is helping children to live a healthy life, and his best advice for CEOs who want to adapt philanthropy as a full-time career.
Key Facts
Robbie's

LinkedIn

Gift of Life International

website

Robbie has 50 years of experience in the field of solid waste management

Robbie is a former Vice President of the Donno Company

He is the Co-Owner of Lemcor Transport and Founder of Gift of Life International

Gift of Life International is a Rotarian based Non-Profit Organization

Gift of Life International has helped more than 38,000 children by providing heart diseases treatment 

Gift of Life International treats approx. 3,500 children annually through its

Global Network of Caring

 
Key Takeaways
Robbie has received numerous awards and recognition over his 50 years of philanthropic endeavors

In 1975, Robbie started the Gift of Life, which later gained international recognition and became Gift of Life International

Robbie believes that

picking up garbage and performing heart surgery is much similar.

As they both provoke an urgency of action

In 1932, Robbie's father started the Donno Company with his two older brothers. Robbie joined the Donno Company in 1970 and started working with the garbage trucks

Robbie calls himself a garbage man who does heart surgeries on the side. From an early age, Robbie has worked as a sanitary worker, newspaper delivery boy, and dishwasher in his father's dining business

Robbie shares the struggles, losses, and threats he had to face to sustain his presence in the garbage industry. He elaborates on the presence of organized crime within the garbage industry, due to which he lost his four trucks

Robbie acknowledges his family support that helped his waste management business succeed

The Gift of Life inception is inspired by an incident where a girl from the Northern plains of Uganda got attacked by hyenas and was brutally injured. However, she didn't lose hope and aspired to become a nurse and give her share back to the society

Robbie shares that the Gift of Life true expansion took place when he joined hands with different Rotary Clubs globally, with a shared vision of helping children struggling with a health get the best treatment in the world

Before the COVID-19, Gift of Life International was treating  600 children from India and Africa, 100 children in Lebanon, including Syrian refugees 

Gift of Life International has also been successful in El Salvador, treating patients and providing funds to treat children with heart conditions

Gift of Life International raises funds through different Rotary Clubs worldwide. This helps Robbie with the organizational and employees growth
Best Advice for CEOs
"Respect employees, and acknowledge their efforts and hard work." 
Following his father's advice, Robbie believes that hard work and respect for employees make CEOs successful in their business. He urges CEOs to acknowledge their employees' efforts and hard work.
Quote: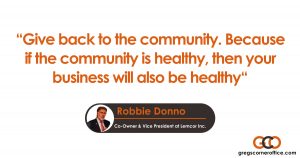 About The Art of Giving Back To Society with Robbie Donno, Founder of Gift of Life International and Co-Owner of Lemcor Transport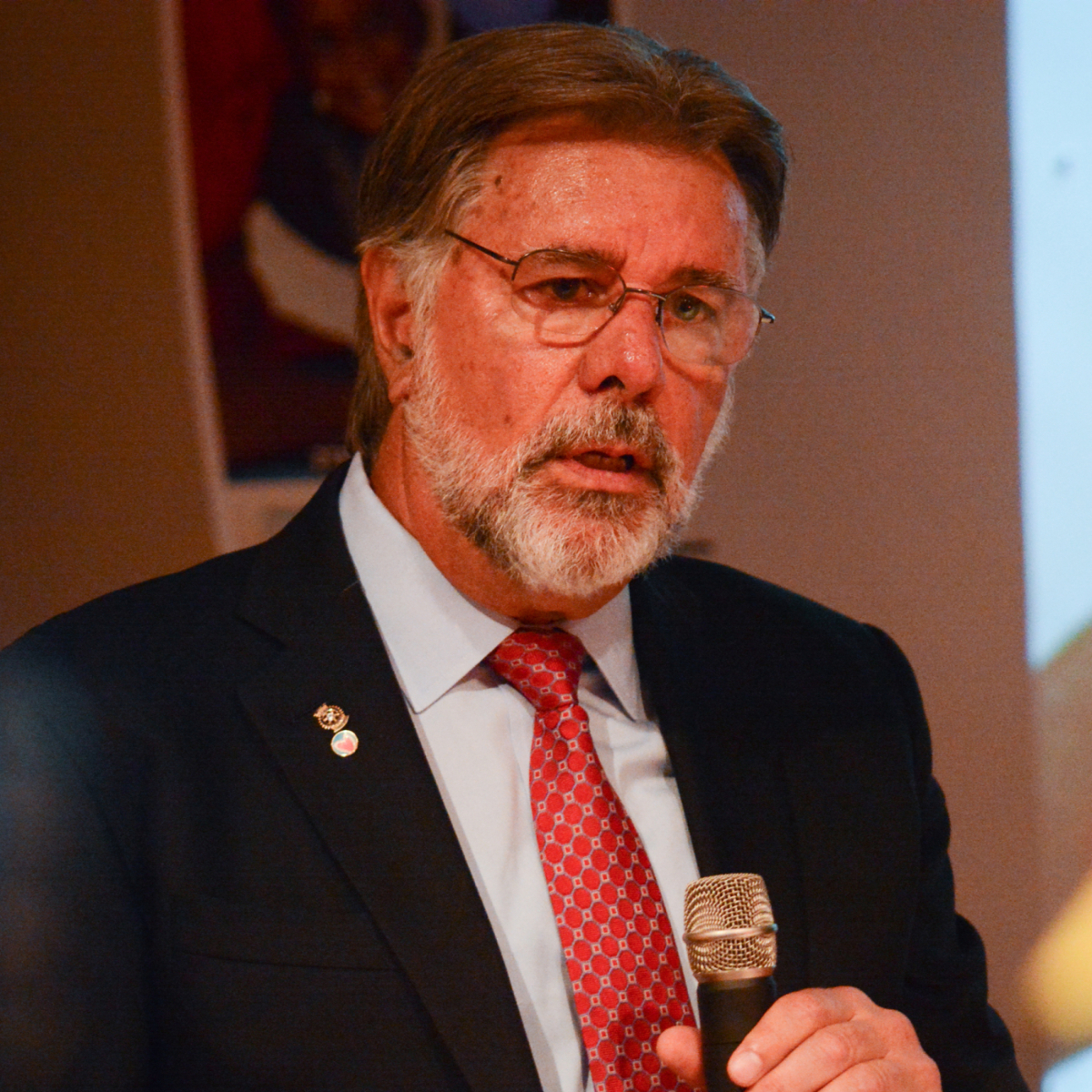 Experienced Co-Owner with a demonstrated history of working in the environmental services industry. Skilled in Negotiation, Operations Management, Team Building, Public Speaking, and Strategic Planning. Strong professional graduated from La Salle Military Academy, Oakdale, NY and from Duquesne University in Pittsburgh.

Founded Gift of Life International (GOLI) which provides lifesaving heart surgery for children around the world. Has developed a network of support in over 80 countries which in 2019 saved the lives of over 3,600 children. Since its inception, over 38,000 children lives have been saved through the network of Rotary and GOLI.

GOLI is now developing self-sustaining cardiac programs in emerging countries. GOLI is an economic development program, an educational and empowerment program and a world peace program building productive and positive partnerships through the common denominator of the love we have for our children.
GOLI is partnered with Dr. Craig Sable of the National Children's Medical Center in Washington, DC and with Chain of Hope of London, England, in R&D which will develop protocols to prevent Rheumatic Heart Disease in emerging countries.

39 million people are inflicted with RHD around the world.
1.3 million children are born each year with a Congenital Heart Defect. CHD has the largest mortality rate for birth defects in the world. 93% of the world does not have access to cardiac care.