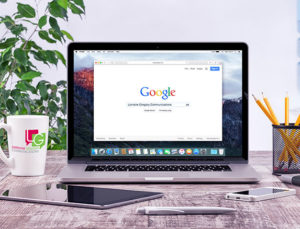 LETS GET DOWN TO BUSINESS
For 25 + years I have grown a small store front company into the modern premiere
marketing company it is today.  As a CEO I have lived the battles, made hundreds of
adjustments, learned from top shelf mentors, consultants and contemporaries.
Having a relatable – real world – experience based consultation that you are able to
put into action immediately can have a profound effect on you business.
My vast business knowledge coupled with digital and direct marketing expertise
becomes your formidable ally.
I am available to meet with you. Our first half hour is complementary.
The same products, services or technologies can fail or succeed depending on the business model you choose. Exploring the possibilities is critical to finding a successful business model. Settling on first ideas risks the possibility of missing potential that can only be discovered by prototyping and testing different alternatives.
                                                                 -Alexander Osterwalder

Real world experience trumps book learning every time. That's what I bring to my assignments.  25+ years of on the ground decision making, good and bad experiences, identifying the obstacles
and barriers to success.
It is all about seeing the forest for the trees. You are embroiled in so many aspects of day to day business it is hard to focus on core elements that either hasten or block success.
Being engaged in the business of giving expert advice to people working in a professional or business field is something I am passionate about.
I am not a life coach, work life balance advocate. I am not university trained and do not possess graduate degrees. What I am is a dedicated CEO who has weathered the storms and the ups and downs. Applying my experience to your situation allows me to identify issues, seeing underperforming processes and personnel.
The objective is always finding the right resolution or the better way forward. Bringing all the listening and discussing to a head to create a solution, or a course of action is the goal. Coming up with an end plan for you and your company to succeed or alter your ways is why I love consulting. Fulfilling your needs in terms of helping to find solutions to specific issues or difficult endeavors is my end goal.
DIRECT & INTEGRATED MARKETING
DIRECT MARKETING
Direct marketing?! Isn't that a dead industry?? Absolutely not.  Shame on you for even thinking so! Direct marketing is a form of advertising that truly will never be dead. It  is when companies provide information about a product or service with a call to action. Direct marketing materials include catalogs, mailers, fliers and more.  Direct marketing allows for the removal of the "middle man" as a company provides a message directly to a potential customer.
Direct marketing messages generally include a call to action, encouraging the recipient to respond via a phone number, a reply card or visiting a website. Companies are able to measure the effectiveness of their direct marketing campaigns by tracking responses to their campaign. Direct marketing campaigns tend to be more effective when companies use targeted lists of prospects of identifiable groups that are likely to have an interest in your products or services.  Advances in data mining allow for very pinpointed efforts.
Companies that use direct marketing benefit from being able to focus limited resources on a targeted promotion.  This allows them to personalize the marketing message which gains better results than generic direct marketing.
With my many years working in the direct marketing industry, I have a wealth of information on how to create a successful direct marketing campaign.  My company has various platforms such  XMPie software, which is the world's leading solution for data-driven personalization.  This is a powerful tool for marketers to create truly relevant marketing campaigns and gain better ROI.
DIGITAL MARKETING
This is an umbrella term to categorize all marketing services that utilize digital technologies from the internet, social media, mobile phones, tv, radio and any other digital mediums.  This form of marketing it truly a multifaceted effort.  Digital marketing or integrated marketing has supplied business' with a wide range of platforms to utilize in their marketing efforts.  Utilizing these mediums allow for companies to achieve their marketing objectives through these digital technologies and medias of the modern world, as well as, the more traditional avenues of print and mail.
Integrated marketing includes managing various forms company presences such as websites, mobile apps, and social media company pages and collateral materials.  This is a way to brand your company and draw prospective clients in by being informative and relatable.   This is in conjunction with online communications techniques including the likes of search engine marketing, social media marketing, online advertising, e-mail marketing and partnership arrangements with other websites.  Maintaining a consistent voice amongst all of these platforms becomes key for your company to have a successful marketing campaign.
Keep in mind that for digital marketing to be successful, there is a necessity for integration of these techniques with traditional media such as; print, TV, and direct mail as part of multichannel marketing communications. The role of digital platforms in supporting integrated multichannel marketing is an important component, yet is often overlooked. In many ways, this highlights how important it is to break down silos between 'digital' and 'direct' marketing departments.