Adrian Moise, founder and CEO of Aequilibrium jumped onto the Ask A CEO podcast to share tips on attaining a great company culture. Check out all other episodes of Ask a CEO here.
Key Takeaways
Adrian's journey
Adrian has a diverse background, having worked with tech companies in Europe, the US, and Canada. He also has a strong affinity for academia, having a Ph.D. in computer science. In fact, after getting a Ph.D. Adrian was interested in staying on at the college and becoming a professor, but he ultimately decided to start working at a gaming development company.
When video game consoles were newly entering the market, Adrian had an instinct that gaming would be the next big thing. He gathered a few coworkers, and they formed a team that focused on gaming for mobile phones. He also worked in talent recruitment and would frequently find brilliant students from his colleagues, who would be a good fit for different tech companies.
In 2012, using his strong background in tech, Adrian founded Aequilibrium, a digital designing, and software development company.
Working towards personal betterment as a CEO
Adrian is a huge advocate for personal development. He reads about 75 books every year. Although he likes paper books, he uses audiobooks when traveling to make the most of his time. "I like to go deep into areas that are important to us," Adrian says. Keeping that in mind, he has attended business-related programs and also leadership programs from institutes like Harvard. He also participated in design workshops when working with one of Disney's design heads last year.
It's not just academic learning, though. Adrian feels that you can learn a lot from other people too. "I like to find people who are good at what they do and learn from them," as he puts it. He is part of a collective network of CEOs and likes to learn from shared experiences and see how others would deal with different issues and challenges.
How was the company affected by COVID?
Adrian feels lucky that the impact was not too hard on Aequilibrium. The entire company is already digital, so the switch to online working was fast and seamless for all the employees. In the early days of COVID, when many companies cut costs and let people go, Adrian decided that they had to keep their community banded together. No one was let go, and they buckled down to weather the storm. He's grateful that they were able to come out of it without any damage. Due to the increase in companies searching for digital solutions due to the pandemic, Aequilibrium has seen an increase in business over these last few months.
What does Aequilibrium do?
The company's goal is to help organizations with digital innovation and transformation. The leading service they offer is product design and development. In a nutshell, if a company has some challenges they want to overcome with tech help, Aequilibrium provides them with web, mobile, and internet applications that fulfill their need. These may be preexisting products or even innovations explicitly designed for their clients.
The type of clients can vary. Some customers only have a vague idea of the direction they need help in, so Aequilibrium helps them plan out the type of processes they may need. Other customers know precisely what they need but lack the required exact technology. Clients can vary in terms of size, as well. Many of their customers are large enterprises, but Adrian says they also work a lot with start-ups.
How does Aequilibrium get new clients?
It's a mix of searching for clients and relying on their reputation. Adrian is proud to say that his company has an outstanding reputation in their space, and many new clients are referred to them by older clients. They also rely on the one-on-one connections they build, so even when a client joins a new company, they recommend Aequilibrium.
Of course, they also keep a lookout for new clients. Most of these are found during networking events and conferences, as well as thought leadership events. Adrian has recently been organizing a series of webinars focused on design thinking. These sorts of events are essential in finding new clients and giving back to the community they work with and mentoring the younger generation.
How does Adrian maintain good company culture?
It's essential to look at the overall customer-employee journey in such a way that both the clients and his employees both have a positive experience. Adrian believes in fast growth for the company but also in sustainability. As he says, "It's important that they fit technically but that they also culturally fit in."
Adrian spearheaded two recent initiatives that show how important it is for him to have a good atmosphere at work. One was around culture design, where a diverse group of employees from different departments was chosen to represent the core values that Adrian treasures. This group was asked to help refine and layout the values and different facets of company culture.
The other initiative was to focus on people who can be good leaders and help train them for management positions. He started a program for first-time managers to learn the basics of leadership skills and look after their teams. 
What's the best advice Adrian has ever gotten?
When it comes to entrepreneurship, always keep your perspective. There are highs and lows, but take everything with a grain of salt. Things are never as impressive or as bad as they seem.
What advice would Adrian give to someone in a CEO position?
Be passionate about what you do. If your heart is in your work, it will help you deal with the tough times. Try to be open to change and adapt to your surroundings, because an agile organization can do well even in bad conditions.
Quote: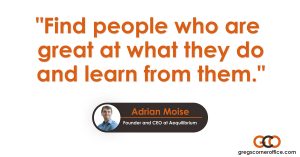 About Adrian Moise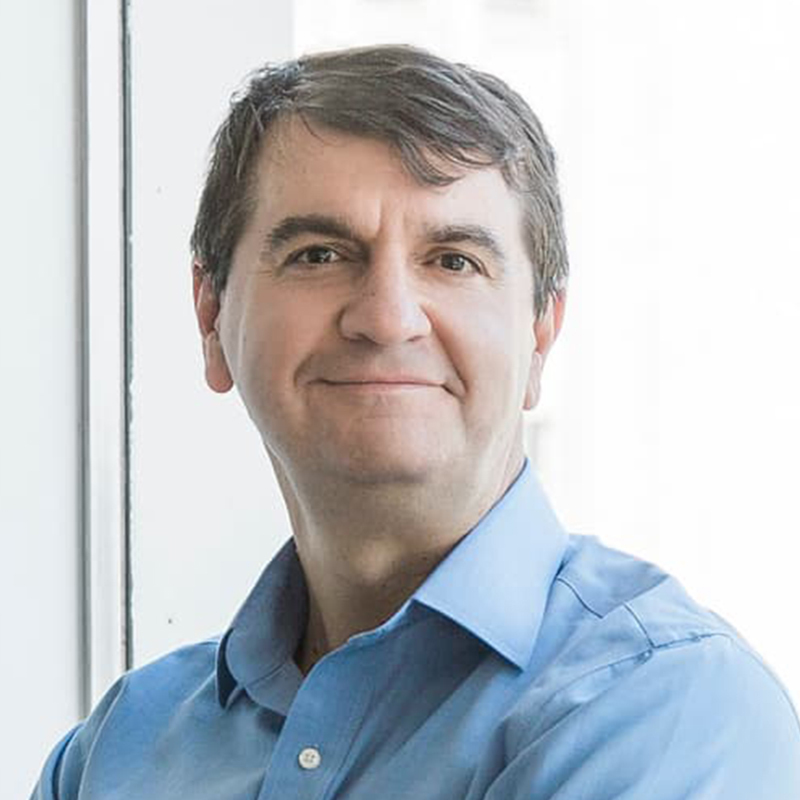 Adrian is the Founder and CEO of Aequilibrium—a Vancouver-based digital product development and design studio dedicated to solving complex business problems and creating remarkable web and mobile applications which enrich the world. Voted twice among the Top 5 Best Employers in British Columbia (BC), and a 3-times winner of the VancouverUX Product Design awards, Aequilibrium is one of the top 10 digital agencies in BC.
A former Technical Architect at McKesson Medical Imaging (Canada), Lead Game Developer at Ubisoft (Europe) and Program Manager at Microsoft (US), Adrian holds a Postdoc from the University of British Columbia, and a Ph.D. in Computer Science from Simon Fraser University, specialized in Human-Computer Interface and Usability. He is passionate about digital transformation and innovation, and committed to continuous improvement through executive education at Harvard and Wharton Business School, and Design Thinking workshops with the former head of innovation at Disney.