Do you see yourself as a strategic or operational leader and why?
Answer: I'm an idea guy, criminally curious, so I've never had trouble with strategic vision, in part because I'm always considering what the rest of the world is doing and filtering it for my company. Can we do that? Should we do that? Man, we already do that better than they do that. Wait – what if we did it this way? And what was Walt really thinking with the Epcot Center?
I don't think you can teach creativity, but I think you can teach the process that will give people their best shot. The way to have really good ideas, I think, is to churn lots of really bad ones. Cream rises.
On the operational side, I manage by wandering around. It's the easiest way to stay on top of your business and the people you've entrusted to run it with you. It offers great operational intelligence, but you can also get some awesome strategic ideas out on the floor, often from the least-expected corners.
How do you use your years of experience to influence not only those around you but the external world and other leaders?
Answer: Roaming around also helps you see where the operation has begun to atrophy. I've run lots of turnarounds and fixer-uppers, where you start out by forbidding the old "that's the way we've always done it" thinking. But it's smart to go back in a year or two and stamp out the "that's what you told us to do when you got here" mentality. Empowering people is a never-ending process. Sigh.
Is there a mistake in your past that was a teaching moment in your achieving the success you have? If so, can you please tell us what that was and why it was important to you.
Answer: I've been a journalist my entire working life, so I'm a good interviewer and, I think, a pretty good judge of people. But I've been amazed over the years at the number of folks who joined us for reasons completely different than the ones I hired them for. I was looking for a creative co-conspirator, say, and they were expecting predictable hours. I wanted someone who wasn't afraid to make mistakes and I ended up with someone who quoted the SOP chapter and verse. Can't even tell you how that happens.
And breaking up is hard to do, because they're good people, often excellent workers, just not for you. The separation is necessary, though. Do it as fast as you can.
What was the best business book you have read?
Answer: I've never read any of the business books, so I don't manage in a minute and I can't tell you the five dysfunctions of the team. I do prefer you not move my cheese, but only from a sanitary standpoint. You can't be too careful nowadays.
I did write a business primer once that noted, "There's no I in team" … but there is in "I own the company." Not your modern management book, obviously.
In the overall scheme of thing how important would company culture be and why?
Answer: I don't understand all the talk about company culture. Hire people who share your zeal for excellence and pay them as much as you possibly can. A culture will form.
Words to live by?
Answer: Words to live by? Dorothy Parker said, "The cure for boredom is curiosity. There is no cure for curiosity."
She also said, "You can lead a horticulture, but you can't make her think."
(Smart and witty. That's a killer combination.)
About John Kominicki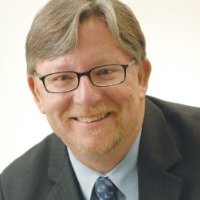 John Kominicki is publisher and executive editor of the Long Island Press and founder of Innovate Long Island. He previously served as publisher of Long Island Business News and was a writer and editor at a wide variety of publications, including European Stars & Stripes, The New York Times, Dallas Morning News and USA Today, among others.

He is an inductee of the Long Island Press Club Hall of Fame and holds an honorary doctor of humane letters from Dowling College.