Today we are joined by Gregory Demetriou, who is the Founder and CEO of Lorraine Gregory Communications, TV Host, speaker, columnist of business publications, entrepreneur, and a former NYCPD Detective. 
In this eye-opening session, Gregory shares his journey of becoming a CEO from the NYCPD (New York City Police Department), the evolution of the Ask A CEO Podcast, and the significance of marketing and innovation in business from a "Hall Of Famer, business author and columnist perspective.
Check out all the other episodes of Ask A CEO here.
Key facts
Gregory's

LinkedIn

Lorraine Gregory Communications

website

 

Gregory was recently inducted into the Long Island Businesses Hall of Fame

Gregory started his career in New York City as a detective

Gregory was injured in the line of duty which caused him to retire from the Police Service at the age of 31

Gregory worked at his brothers' business as head of the processing division 

Lorraine Gregory Communication started with a small mailing business in Bethpage

Gregory is a nationally published author on marketing and business topics and an invited columnist in business publications

Gregory went to Adelphi University and got a degree in Business of Radio and Television
Gregory leads a Podcast entitled "Ask a CEO"
Key takeaways
Greg has a versatile career history which includes stints working as a New York City Police Detective, working in a mailing company, as a real estate salesperson, as a data entry clerk, and currently, he is the owner of Lorraine Gregory Communications

Greg was injured in a shooting which ended his police career and caused him to retire early at the age of 31

Greg then joined his brother's business, where he headed the processing division

After his brother's passing the company went out of business

In 1992, Greg, along with his wife Lorraine, pooled whatever money they had and invested in a small mail-in company

Greg started his business at two storefronts in Bethpage, a city in New York State

Today, Greg's company occupies 25000 sq. ft and produces almost 70 million pieces of marketing collateral and mail every year

Lorraine Gregory Communications is a family-owned business  (Greg's children Jay and Jenna are  executives of the company)

Greg's company has suffered some losses due to lockdown and social distancing

Greg says that to remain relevant in the pandemic businesses have to increase their marketing and advertising 

During the lockdown, Greg was introduced to Zoom

Initially, Greg's show "Ask A CEO" series was shot in a studio with two cameramen, a soundman, and a producer

Greg has interviewed 25 prominent Long Island CEOs about their experiences in running their companies during lockdown

The interviews are released on Greg's YouTube channel under the name  "COVID Chronicles"

The show is being produced as a Podcast and Video Podcast

Greg believes that to survive in the business market successfully owners have to change their outlook

Lorraine Gregory Communications

offers specialized marketing experience to B2B and B2C companies, banks, financial services companies, insurance companies, professional services, business-to-business, not-for-profits, healthcare, higher education, and related technology sectors

Greg is also a nationally published author on marketing and business topics and an invited columnist in business publications

Gregory Demetriou has been inducted into the Long Island Business Hall of Fame

Greg strongly believes that God has blessed him in life and business
Greg's advice for CEOs
Gregory mentioned his fellow CEOs multiple times. The best advice that he had for the fellow CEOs that helped him in his business career
"Now is the time to be innovative."
This means changing the way you put your company in front of the marketplace. It is time to take out options as survival mechanisms all businesses need and find a new way to do business unless there's some normalcy return.
Quote: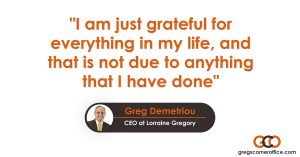 About Ask a CEO Host Gregory Demetriou Inducted into Business Hall of Fame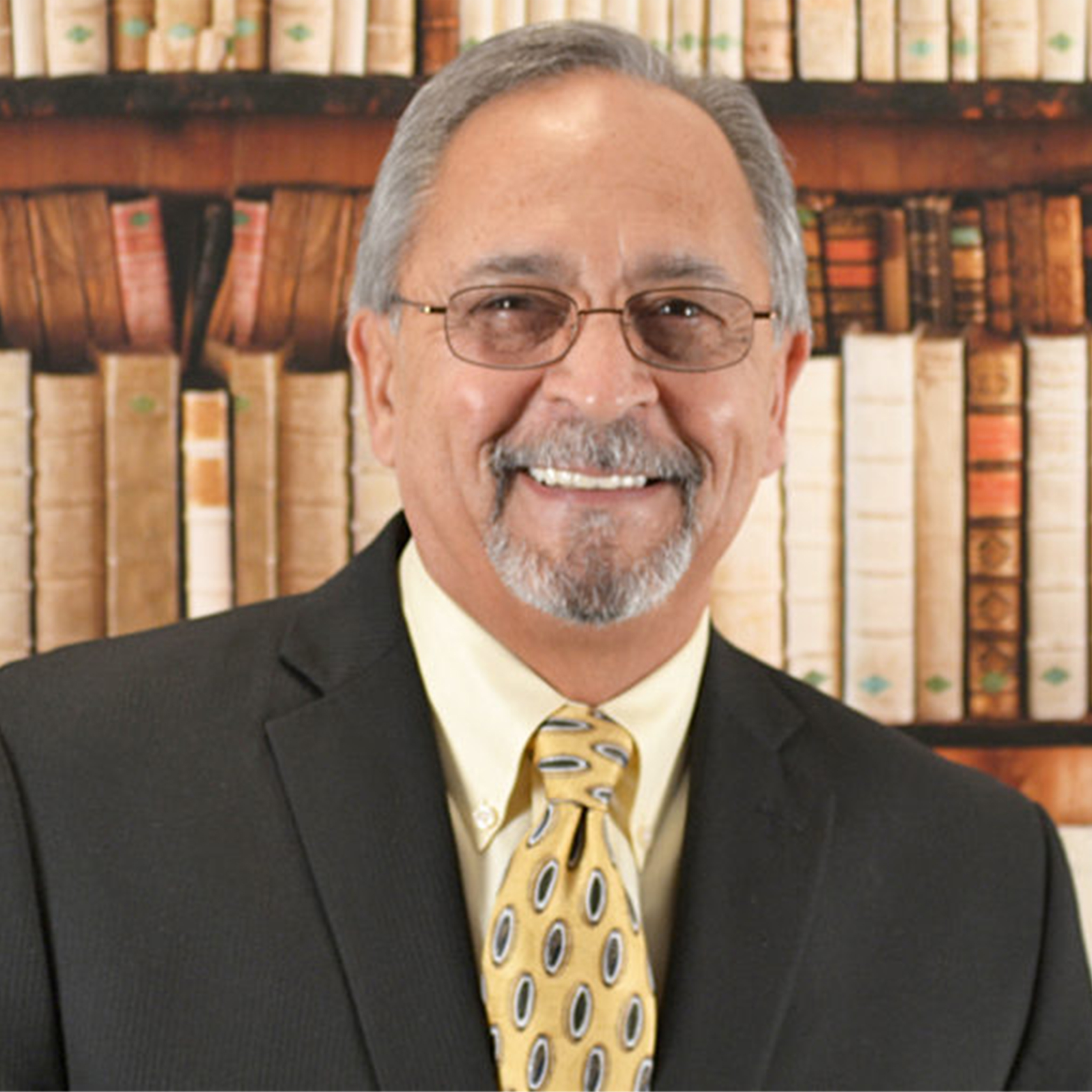 I am blessed to run an award-winning energetic forward-thinking company that helps companies consolidate their marketing efforts across all platforms and assures that client messages reach each segment of their audience. Our method makes sure each effort is coordinated, comprehensive and effective. Having all the necessary professional skills and disciplines inhouse adds a level of collaboration that produces outstanding results, wins client rave reviews and sets our company apart.

I am a nationally published author on marketing and business topics and an invited columnist in business publications. I am also consulted by media as an industry expert. I have presented marketing seminars to businesses and organizations for over 25 years.

I hold board of directors positions, participate in various community outreach programs, and undertake speaking and writing assignments not only for business but for the greater good of others less fortunate. My real passion is helping the many Not for Profit organizations in my area expand their cause-related services and fundraise effectively.

I hold the New York Police Departments Medal of Honor and after an exhilarating career as a Detective I retired from the Manhattan District Attorneys Office. I am deeply committed to stemming the tide of PTSD suicides in law enforcement officers, first responders and military veterans.

If you have a particular need, business or otherwise I would be very glad to hear from you.