Karen Tenenbaum, Founder and CEO of Tenenbaum Law., joins the Ask a CEO Podcast to share her journey from a tax attorney to a CEO, the significance of team play and her best advice for the CEOs. 
Check out all the other episodes here.
Key facts
Karen Tenenbaum's

LinkedIn

Tenenbaum Law's

website

 

Karen grew up in a family of entrepreneurs and people with an amazing work ethic

Karen is the CEO of Tenenbaum Law 

Karen grew up hearing about marketing, sales and business from her parents

Karen graduated in accounting from Brooklyn College of the City University of New York

Karen pursued Masters of Law (LLM) Taxation from the School of Law, New York University

Karen is a Certified Public Accountant (CPA) FROM AICPA

Karen is a known public speaker covering topics like IRS and NYS tax issues
Karen represents taxpayers in disputes with the Internal Revenue Service and the NYS Department of Taxation and Finance
Key takeaways
Karen grew up in a family of entrepreneurs where her parents talked about marketing, sales, and business over the dinner table 

Karen studied accounting in college and later went to law school. She wanted to be certified as CPA and eventually joined the AICPA where she worked for some big accounting and law firms

The passion of networking and bringing in business led Karen to start her own firm 

Karen is passionate about business and running firms, she strongly believes that

"good teams bring good results"

Tenenbaum Law is a boutique law firm that handles IRS and New York State tax issues

Tenenbaum Law provides suggestions and has gotten some really good results helping its clients save money

Karen went through business programs such as

Count Me In

had a program called

Make Me a Million

, partnered with American Express

Tenenbaum Law has developed a dashboard that summarizes the key performance indicators that they use regularly for decision making

It is important to get the guidance, to have resources, to get your team together and have someone in each group to manage marketing, sales, and other departments

Tenenbaum Law became a resource to the community. The first thing they did was put on webinars

Tenenbaum Law became digital in terms of clients' experience.If anyone wanted to have a zoom consultation or wanted to do it by phone, Tenenbaum Law would facilitate the process 

Tenenbaum Law also created an app called tax helpline, which is free to download. It links to the IRS website, N.Y. state website, company's website, and calendars. 

Tenenbaum Law works closely with social media companies such as YouTube, LinkedIn, Facebook and Instagram

Amidst covid Tenenbaum moved towards digital transformation because it encourages flexibility 

If Karen rebrands, she would have a valuable website; she would like to start another one and merge them, but she wouldn't want to give up the assets that I've already created
Best advice for CEOs
The best advice that Karen ever got was from her mentor that guided her into the world of law business. The advice was:
"You can have it all, but you can't do it all yourself"
Karen says that to have a successful business, you need an amazing team. You need to surround yourself with many people with the right strengths. "I like to recognize everyone's strengths and give them a proper position to bring out those strengths."
Quote: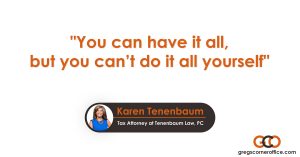 About The Magic of an Effective Team with Karen Tenenbaum, CEO of Tenenbaum Law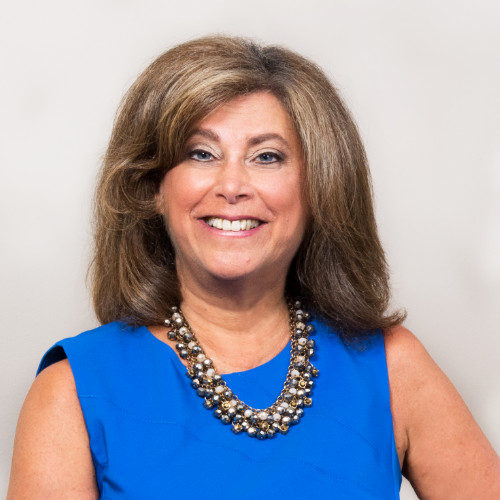 I represent taxpayers in disputes with the Internal Revenue Service and the NYS Department of Taxation and Finance. I also speak on IRS and NYS tax issues for numerous professional groups, on topics such as New York State residency matters, NYS collection issues, and more.