Mitesh Sheth, CEO of Redington, jumped on to the Ask A CEO Podcast to share his journey from an Indian immigrant to becoming a CEO in the UK, the significance of transparency in an organization, and how he plans his morning routine to make the most of the day. 
Check out all the other episodes here.
Key Facts
Mitesh's

LinkedIn

Redington's

website

Mitesh is CEO of Redington 

Mitesh's family belonged from Gujarat, India, but his father had never seen his hometown

He spent some part of his primary life from the age of 4 in India but moved back to the UK when he was 8

Mitesh has made friends with

books

and gets inspired by reading

Being the only child, Mitesh did not learn to interact with kids his age. However, because his parents hosted adults whenever they were not busy, he communicated well with them 

Having fallen into bad habits at the age of 15, he promised himself that he would turn over a new leaf on his seventeenth birthday, focus on his grades, and steer himself forth

His parents (like many immigrants) had made clear that they were investing everything in him, and hoped he would look after them in their old age
Key Takeaways
Mitesh starts his day at 5 am with yoga and meditation, where his wife accompanies him. He spends some preschool time with his kids around 6:30 am. By 8 am, backed by the mental and emotional refreshment through yoga and family time, Mitesh plans out his day, scheduling approximately ten to fifteen meetings in ten hours

Mitesh explains how he took on the management of the company from its two founders; it was based upon a commercial structure to move towards welfare. Amongst his people, he instilled the habit of being crystal clear and accountable for everything, and he ensured that he acted the same way. Not only are they looking to make money, but they are passionate about leaving behind a legacy 

Mitesh feels it is important to hire people who are generous and know how to be team players. He feels that these little things affect the micro-level and up to where the major decisions are made

As an immigrant child himself, Mitesh believes that it is the company's responsibility to reflect the company policy towards diversity and inclusion through every little step that is taken. It helps improve the results, but it is also the right thing to do, he says

Regarding the company's future, Mitesh feels that it has evolved significantly over the years. They can now take their services, software, and advice overseas, especially in countries within Europe. There is also an office in China, he says

Mitesh believes that management is one of the noblest professions because it fundamentally serves people. He also feels that it is an avenue where challenges ensure that your learning does not stop
Tip for CEOs
There is no right or wrong way to be a CEO

Treat people with dignity, care and wear your heart on your sleeve

Be willing to fail, sincerely try your best, and have your loyalties to the people you serve

Bring your heart, soul, and conscience into the company. Your values, principles matter
Quote: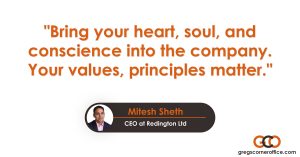 About Wearing Your Heart on Your Sleeve with Mitesh Sheth of Redington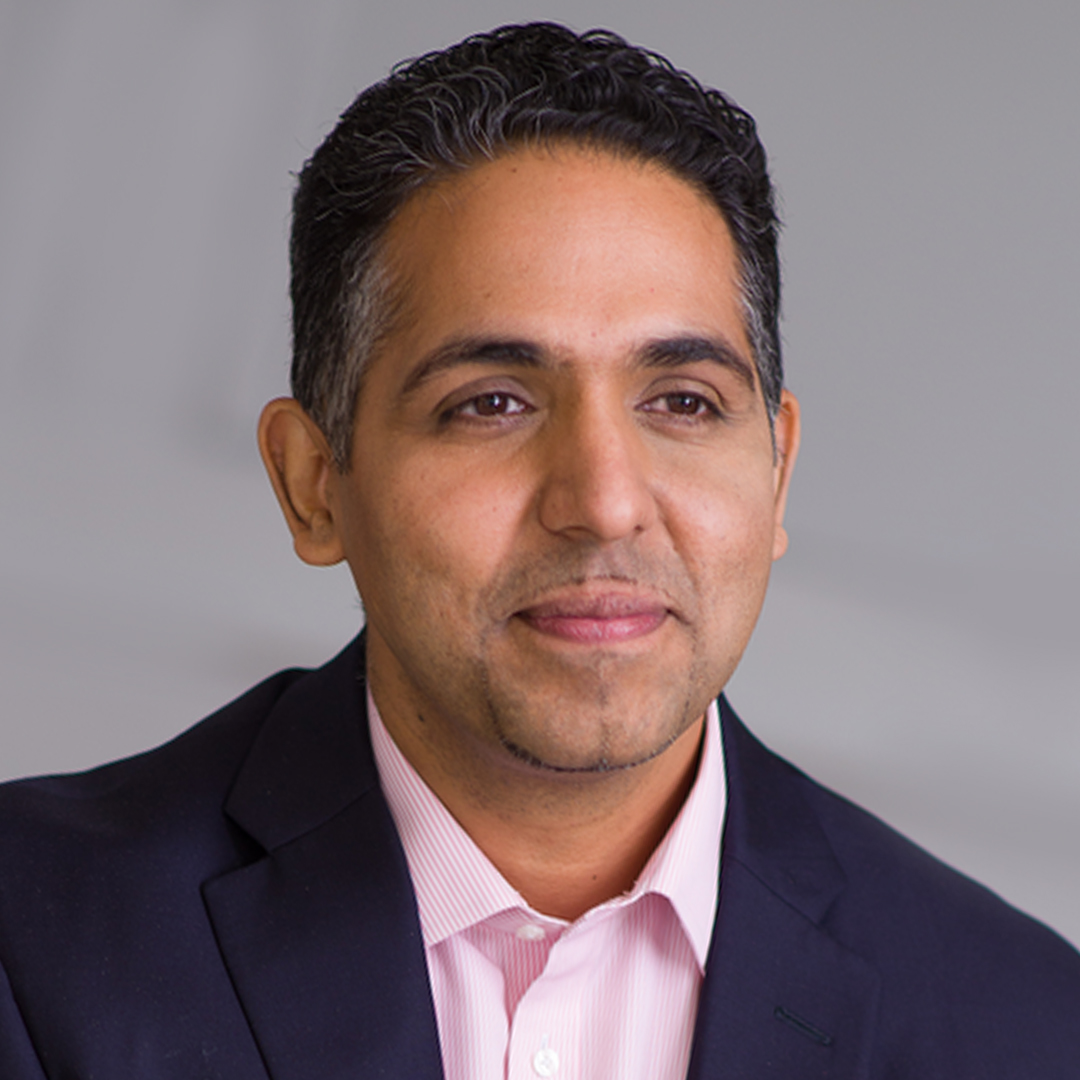 I am the CEO of Redington, co-founded nearly 10 years ago, by entrepreneurs Dawid Konotey-Ahulu & Robert J Gardner, to solve the UK pensions crisis. We are working to help make 100 million people financially secure. Our financial education programme, RedSTART, is working to teach 1 million school children to budget, save, invest and give back by 2025.

On a mission to make 100m people financially secure. Husband. Father of 3. Seeker of Knowledge. Student of Self (Swa-adhyay). Be the Change...