What was the best advice you ever received and how did it shape the way you manage
Answer: My first manager in the retirement plan space, Ray Edwards told me ' Take time to get to know people. Understand where they are coming from, what is important to them. Make sure they are with you.' I heard Ray loud and clear. But honestly, it took a long time for the impact of his words to sink in, and even longer to change my behavior. The impetuous nature of being young.
Keeping up on best practices and current trends is a never-ending process in every industry. How do you keep up with all the information that is available?
Answer: I read voraciously and complete more than 200 hours a year of CE. Our employees each complete 70 hours a year. The collective intellect here is huge.
One word that describes you?
Answer: Can I have two?
At the core of your position what would you say are the two things at the top of the list in terms of your daily "musts"?
Answer: Express gratitude and find reasons to laugh.
Tell us something that most people don't know about you.
Answer: I taught nuclear medicine and I am a Grand Finals Judge for the Intel International Science Fair.
In terms of style describe the way you manage?
Answer: I hire really good people and then stay out of their way. Our corporate structure is flat.
How would you describe your company's culture to a new employee?
Answer: We believe in a real work/life balance. You will be treated as a professional. I expect the same treatment in return. Do your job, don't take advantage of the flexibility and have fun. In addition to all the other PTO, you get 12 days a year to do community service. Enjoy it and embrace it, and come back to tell the rest of us about it. Our average employee has been here more that 19 years.
Our readers come from every industry and every stage in their careers. What would you like to say to them that will assist them in their journeys to success?
Answer: Be patient. Be selective in choosing your clients. You don't want them all. Oh, and please, please charge appropriately for your work.
When it is all over how would you want to be remembered?
Answer: With a smile, or maybe a story that will make someone snort.
About Ronald Stair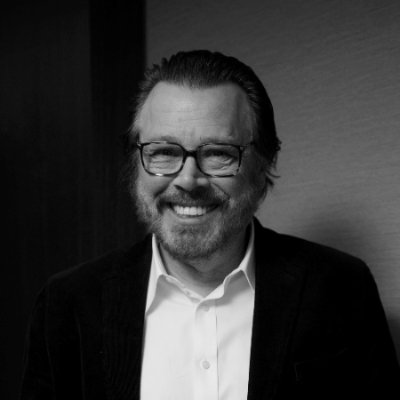 Ronald K. Stair, PhD., MLT*, EA**, ERPA *** is the Principal of Creative Plan Designs, Ltd., an employee benefits consulting firm. With over thirty-five years of experience in the actuarial, retirement and third-party administrative arenas, Dr. Stair leads an expert team of credentialed Retirement Consultants to serve clients nationwide. Dr. Stair is a member of the National Institute of Pension Administrators (NIPA). He is also a member of the American Society of Pension Professionals and Actuaries (ASPPA) and the Conference of Consulting Actuaries.

Dr. Stair is a frequent local and national speaker on topics relative to retirement plans and other employee benefit programs. He has testified before the U.S. House of Representatives Ways and Means Committee on pension issues and has recently been nominated for a seat on the Department of Labor ERISA Advisory Committee. He has recently joined forces with an array of business experts offering seminars to assist business owners in managing the multidimensional aspects of their personal and professional financial lives. Dr. Stair is qualified to grant continuing education credits to Certified Public Accountants, Certified Financial Planners and agents of the Internal Revenue Service.

A firm believer in "charity begins at home", Dr. Stair encourages his staff to take one paid day off per month to do volunteer work. Practicing what he preaches, Dr. Stair served as Vice President and Board Member of Hope for Youth for 19 years. He is also a Member of the IGHL Foundation.

Dr. Stair is a graduate of Hartwick College, The College of William and Mary, Massachusetts Institute of Technology and New York University. He holds degrees in mathematics, biophysics and taxation.