Ronald Stair, Principal and Consulting Actuarial at Creative Plan Designs, jumped onto the Ask A CEO podcast to share his journey and experience as a CEO. Check out all other episodes of Ask A CEO here.
Connect with Ronald Stair and Creative Plan Designs here:
Key Takeaways

Ronald's journey as a CEO
Ronald has 45 years+ experience in actuarial, retirement, and third party administrative areas. After graduating from University after completing Bachelors' in 3 degrees and with four parts of his actuarial exam done, Ronald wanted to start working in an actuary firm rather than teaching at a graduate school. He knew that if he correctly utilized his tax and finance background, he wanted to do so. 
Apart from being one of the leading Principals in his industry, Ronald is also a local speaker about retirement plans and other financial services. He conducts seminars, about managing multi-dimensional aspects of business, and shares his expertise of radio broadcasts. 
One of the major differentiating factors about Roland's way of running a corporation is his belief in charity and volunteer work, was in the Board of Directors of Hope for Youth for 19 years and also, with his crew at work, gives back to the community once a month as a volunteer. 
The impact of COVID
Ronald mentions how, at his firm, the employees have always had flexible working hours. He jokes about how, after winning an award and in his acceptance speech, he mentioned how "he has seen the entire staff together for the first time." Thus, when the pandemic hit, the transition was smooth, and they began working remotely smoothly as the systems were already established. Regardless, the systems were stretched because of the increased burden of the entire crew resorting to remote work. Using platforms like Zoom, the communication gap is minimised. 
Changes made to counter the pandemic impact.
Ronald talks about how there is a cumulative talent present in the office, but the lack of interaction made things trickier to manage and coordinate. Before the pandemic, every operation was overlooked by Ronald by checking on every sector, but now they have to resort to individual Zoom calls. However, a significant step that they took, unlike other firms, that they didn't furlough or layoff any employee and also didn't abandon any client. By holding occasional staff meetings, they characterised which clients they have to reach out to initially. The ones who had a defined benefit plan were asked to freeze their process, the ones with a safe harbor 401k plan were asked to get it suspended. The base was to protect the money that clients were funding during later years, not knowing whether they'll have this amount protected. This is to ensure that they have no difficulty steering through this financial rut, the usual 10-12 working hours were implemented, and engagement with the clientele was established via video calling and standard calls. 
They also took in more clients, especially from smaller businesses whose previous advisors had ghosted them, and guided them through what to do in these unprecedented times regarding cash flow and reopening etcetera. 
How to handle the plans made before the pandemic
Ronald comments on how it is not a good idea to put your retirement plan on autopilot because they are continually changing according to the situations of the legislations, demographics, cash flow, and tax laws, and thus, these plans should be revisited often. He talks about how these plans are complicated and are regulated by "hungry" government agencies. People often get click baited in trying tips, which are just an excuse to market their agency. Talking to a professional helps you get off the hook as retirement plans are as important as home and your current business. You have some secure amount to fall back to, and Ronald's ensures precisely that by giving a guarantee in writing.
Ronald also moves on to an anecdote about his priority: making the retirement process for every client smooth. Supporting his standpoint, he denied a merger with a very successful and renowned actuary firm because of the clash in their interests, where one was wanting to build an empire, while Ronald always focused on guiding the clients ethically. 
How they dealt with the recession
It caused a contradiction in the thought process. Ronald mentions how he cares more about the employer than the employees because the business plan has to work for the employer for it to even cause advantage to the ones employed and thus crafted a designer plan. He talks about how people's mindsets have changed and how they have to do more with less. The essential factor is restructuring the accounts in coordination with your other aspects of life regarding saving and investing. He also says that this allowed him to permanently implement changes, like adding more people to staff without the need for office space. This also made employees work for longer hours with lesser days but with more efficiency to deal with the unprecedented situation hands-on. 
He also mentions how certain businesses do need to reopen but with complete caution. All companies need to approach this with care and to start slowly, with the most necessary of employees on deck and then returning to normal slowly if all goes well. 
Check out Ask A CEO on:
Quote: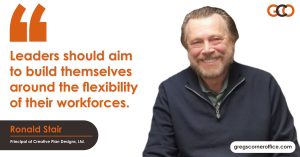 About Ronald Stair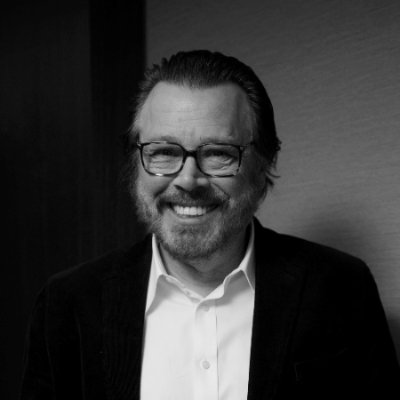 Ronald K. Stair, PhD., MLT*, EA**, ERPA *** is the Principal of Creative Plan Designs, Ltd., an employee benefits consulting firm. With over thirty-five years of experience in the actuarial, retirement and third-party administrative arenas, Dr. Stair leads an expert team of credentialed Retirement Consultants to serve clients nationwide. Dr. Stair is a member of the National Institute of Pension Administrators (NIPA). He is also a member of the American Society of Pension Professionals and Actuaries (ASPPA) and the Conference of Consulting Actuaries.

Dr. Stair is a frequent local and national speaker on topics relative to retirement plans and other employee benefit programs. He has testified before the U.S. House of Representatives Ways and Means Committee on pension issues and has recently been nominated for a seat on the Department of Labor ERISA Advisory Committee. He has recently joined forces with an array of business experts offering seminars to assist business owners in managing the multidimensional aspects of their personal and professional financial lives. Dr. Stair is qualified to grant continuing education credits to Certified Public Accountants, Certified Financial Planners and agents of the Internal Revenue Service.

A firm believer in "charity begins at home", Dr. Stair encourages his staff to take one paid day off per month to do volunteer work. Practicing what he preaches, Dr. Stair served as Vice President and Board Member of Hope for Youth for 19 years. He is also a Member of the IGHL Foundation.

Dr. Stair is a graduate of Hartwick College, The College of William and Mary, Massachusetts Institute of Technology and New York University. He holds degrees in mathematics, biophysics and taxation.