Lawrence Sprung, president and CEO of Mitlin Financial jumped onto the Ask a CEO Podcast to share his experience as a CEO at a leading financial firm. Check out all other episodes of Ask a CEO here.
Connect with Lawrence and Mitlin Financial here:
Key Takeaways
Leading a top financial firm
Lawrence is a top financial advisor and the president of Mitlin Financial. Mitlin is an SEC-registered financial advisory firm. They work with clients to increase their assets and invest in a better future. Lawrence has been in this business for 20 years.
Lawrence believes in being hands-on with his work and has come up with a series of short videos released regularly to keep clients up-to-date. He has also developed a free app for clients to monitor the work going on with their assets. In addition to his contributions to the financial world, Lawrence is also a strong advocate for mental health awareness and is a board member for the American Foundation for Suicide Prevention.
Creating connections with clients
A few years back, Lawrence started making small videos where he would talk about topics he felt were important. The videos are short and catchy. The company uses these to create topics of discussion, impart knowledge, give announcements, or even talk about topics close to Lawrence's heart. The series is called the "Mitlin Minute" because that is the average length of the videos.
Lawrence feels that it is an excellent tool to reach out to clients. He says that some people react well to receiving emails or reading blogs, but others respond better to seeing videos and listening to audio. He started these videos to connect with his clients and has even filmed them during a vacation because he feels that clients like this feeling of connection and the personal touch. Keeping the viewers' needs in mind, Lawrence makes sure they have closed captioning if someone wants to watch them without the sound on.
The videos work great from a marketing point of view as well. The most-watched video is one where Lawrence mentions how he came up with the company's name, and he has noticed that new clients always mention that they were encouraged to seek out Mitlin because of that video. The human touch makes them stand out from their competitors.
Keeping calm during the initial stages of COVID
Having been in the business for about 20 years, Lawrence has seen a few financial crises before. Still, he feels that this pandemic was different from the previous situations because it involved people's health. Clients were not just worried about their financial well-being but also for their physical health and well-being. Of course, this anxiety is natural, but Lawrence worked hard to make sure that his clients don't panic because it would have made the situation even worse. 
Working with clients during the COVID crisis
Having a well-thought-out plan in place for any emergency is crucial. Lawrence tells us that his firm makes sure that clients adhere to their financial plans as much as possible instead of making rash moves by looking at the market. Rather than focusing on points dropping or rising, Lawrence tells them to focus on their own planned targets and objectives and see if they are on track or behind.
During this crisis caused by COVID-19, Lawrence and his firm were able to show many clients that their companies were still running on a track with their planned financial goals. Having that knowledge kept the clients from making drastic changes or moves that might have harmed them, and they were able to alleviate some of their anxiety and focus on slowly improving things. As Lawrence says, "I like to keep things in perspective." Most of their clients have very long-term goals in place, and reacting strongly to a short-term issue would give them no benefit.
Recovering from the effects of the pandemic
As Lawrence mentions, a few factors will see how the economy can recover from the effects of the pandemic. When lockdowns are lifted, and the states open up, if there isn't a considerable rise in hospitalizations and disease, that is likely to have a very positive impact generally. 
Another point he is hopeful about is the emergence of an efficient vaccine. Lawrence thinks having it in the market and available to people will also help make things go back to normal. Showcasing his practical side, Lawrence tells us he thinks the first two quarters of the year have been pretty bad, but he thinks conditions are more hopeful than they were, and the next two quarters will make up for the deficit.
Lawrence's efforts for mental health
Lawrence is a national board member of the American Foundation for Suicide Prevention. He takes mental health awareness seriously, especially since the story is close to home. In 2004 after his brother-in-law's tragic passing due to suicide, he and his family decided to get in touch with the foundation. Lawrence worked with them at a local level and eventually made his way into the national board of members.
The American Foundation for Suicide Prevention works to provide research grants and provide awareness and programs for survivors and the medical community. Lawrence works in the organization in the finance and investment section, and the organization has seen a substantial increase in the budget available thanks to his hard work.
Mental health and finance
Thanks to his unique position in the finance world and working for mental health awareness, Lawrence can see how much of a difference having an awareness of mental health issues has made. He sees a positive change in the culture surrounding mental health, generally. As he points out, ten years ago, no one talked about mental health, while recently, New York introduced a mental health hotline for those who felt affected by the pandemic and the stress of the economy.
He also appreciates that now people who have a platform speak openly about mental health struggles, bringing awareness to the cause and making it easier for people to seek help. 
Quote: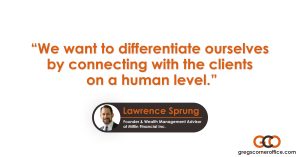 About Lawrence Sprung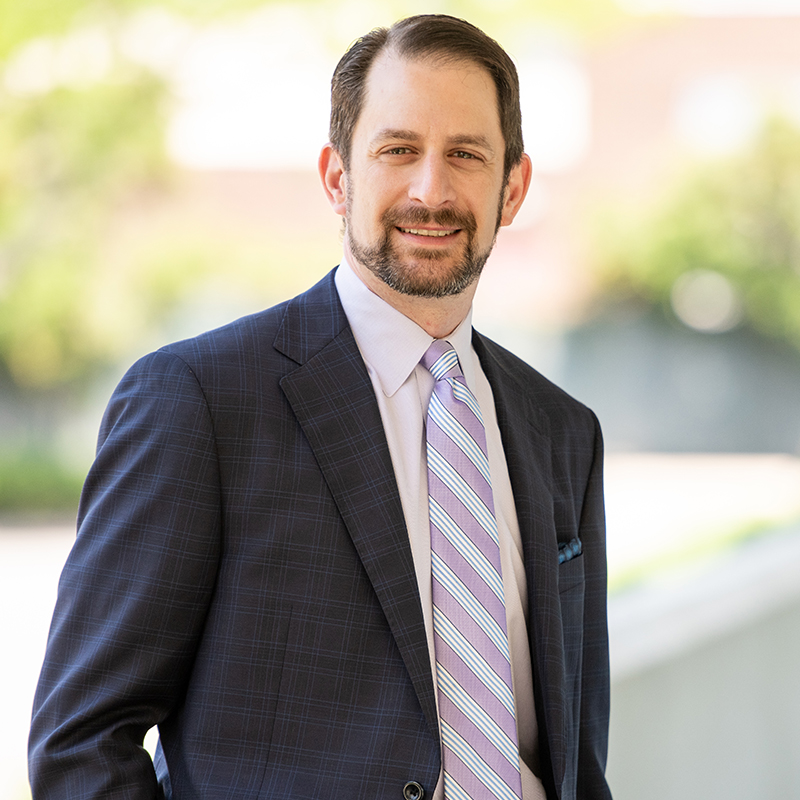 Mr. Larry Sprung the founder and CEO of Mitlin Financial that is an SEC Registered Investment Advisory firm.

For over 20 years Mr. Sprung has been working with his clients advance their investments and build a sound financial future. He is a hands-on professional who believes in educating his clients and communicating every step of the way. Mitlin clients have access to his "Mitlin Minutes" videos and a free app that allows them to monitor their assets.

Larry is a devoted national board member of the American Foundation for Suicide Prevention. He and his wife Denise have raised over $1 Million through the Keith Milano Memorial Fund.