Today I have the pleasure of presenting Ali Jabbour the founder, CEO and Chief Girlfriend of The Girlfriends Club, a new and important project born out of personal experience, close relationships and a passion to help others. We sat down in my office over a few weeks to discuss The Girlfriends Club.
Supporting women has become a universal initiative with so many groups and programs designed to address various issues affecting women. How is The Girlfriends Club different and why do you feel it is important?
Ali: The Girlfriend Club exists because of the organic following I received after one post to my Facebook page' "Life is Short Buy the Shoes Drink the Wine Eat the Dessert" resonated with close to 8 million women (and a few men) around the world. My messaging since then is positive, fun, empowering and good natured. With so much negativity out there I believe my positive posts are just a breath of fresh air.
How did you come up the idea to create The Girlfriends Club?
Ali: I had been through some personal strife…divorce, loss and financial ruin. And if it were not for the support of my sisterhood of girlfriends I would have never returned to normalcy. I realized that I am not the only women in the world who has gone through challenges…so that's when I decided to "pay it forward" and share my secrets, stories and positive thoughts with women around the globe.
I understand that you are in the development of platform with very broad reach and engaging women globally. Can you talk about what is already in place and what is in the works?
Ali: It's an exciting time for me to say the least. I have a business partner now who is fully committed to my brand. That said we are in the process of building an interactive website as well as partnerships around the country to help get my message out there. I am currently on Facebook with over 22,500 organic followers
That seems like a very heavy lift. What do you think it will take to reach those very ambitious goals?
Ali: I am not afraid of the lift…I am excited for what will be the result! Honestly, my heartfelt dedication along with that of my partner will provide me with the necessary tools to get The Girlfriends Club where I want it to be. I want every woman in America and around the world to have a connection with me…whether it is thru social media, my website or vlogs.
Ali, can you talk about how your background and experience will help drive the growth of The Girlfriends Club?
Ali: I have a very strong pedigree in Advertising, Marketing, Branding, and Communications. I worked for the best of the best at The New York Times where I learned the art of consultative sales and hard work. My career spanned 12 years at The New York Times and over 5 years with The Tribune Company, followed by several years as Chief Marketing Officer at a boutique agency on Long Island, New York.
I understand you have a personal story that is in part responsible for the way you he philosophy of TheGirlfriendsClub.
Ali: Oh Yes, my personal story…just like everyone I have been through a lot. Loss, divorce, financial ruin…truth be told the days were dark…if it were not for my girlfriends I truly believe I would not be functioning. Hence…"Paying it Forward…One Girlfriend at a Time".
You have been known to be someone focused on impacting the lives of others. In your heart of hearts how do you see The Girlfriends Club?
Ali: The Girlfriends Club will continue to promote positive messaging, impactful posts and an open invitation to all its followers to connect via our website and feel the sisterhood and love that we will deliver.
Thinking of the immediate future, what is the next thing we can see from The Girlfriends Club?
Ali: I am bursting with what I hope will be a huge year, I best just say our website is next…and did I mention we will be selling tees and tanks with some of my favorite quotes? That's really exciting…especially with my first quote that resonated with over 8 million. I hope t be a positive part of my girlfriends day…paying it forward…one girlfriend at a time!
I have been observing, watching and listening to CEOs for over twenty-five years and I must say that Ali Jabbour encapsulates the vision and passion that immediately becomes infectious and makes me a believer that there are really important things to come for The Girlfriends Club
About Ali Jabbour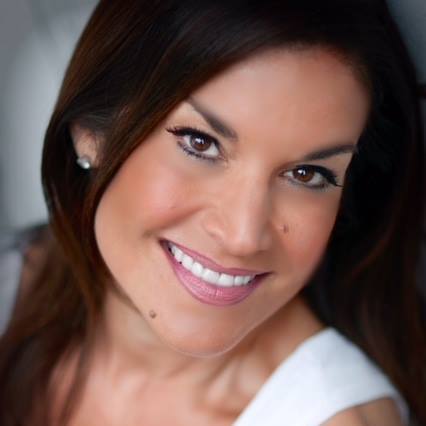 Ali Jabbour is no doubt a risk taker. She spent an exciting three-year post-graduate life in Germany employed by a US company. Upon returning to the United States a 16-year career in advertising was born at The New York Times where the business was learned from the best and the brightest. As a managing director for The New York Times, her twelve-year career spanned across many categories including fashion, luxury goods, and media categories. Followed by various director positions with The Tribune Company and most recently Chief Marketing Officer at Aurora Branded Entertainment.

Always dreaming about the future, Ali has embraced a multi-media platform as she navigates the wide-open terrain of media. Most recently known as the Creator/Host/Producer of "The Girlfriends Club" a Facebook Community and YouTube vlog series and now a website - www.thegirlfriendsclub.com