Robert G. Allen, CEO of Teachers Federal Central Union (TCFU), jumped on to the Ask A CEO Podcast to share his impressive journey to becoming a CEO as an undergrad, how he manages a seven-billion-dollar union fund and his secret of success. Check out all the other episodes here.
Key Facts
TFCU

website

Robert G. Allen is former CEO of United Nations Federal Credit

Robert G. Allen joined TCFU in 1988

TCFU has seven billion dollars of total assets

TCFU has thirty-one branches

TCFU has 5,000 service centers

TCFU has 55,000 ATMs countrywide

TFCU has 330 members

TFCU has over 800 employees 

TFCU is Robert's fourth credit union

Pan America World Airlines, Kennedy Airport was Roberts's first credit union job

Robert went to Queensborough Community College at night part-time for associates, then a bachelor's degree
Key Takeaways
Robert admits to being fortunate enough to get employment at United without a bachelor's degree. He  was only a few credits away from getting his bachelor's degree when he got offered the post of a CEO

Robert values time. He left his previous jobs due to the commute. United Nations Federal Credit was based in Manhattan, and he did not want to commute there daily, So, despite having a prestigious position at a solid credit union, Robert left

Robert opted for TCFU because, besides the financial standpoint, the teachers needed some work and reorganizations. Teaching being a profession with high prospects for growth and expansions, served as an opportunity for Robert to intervene

Robert started his career with a household finance corporation, where he got management training and moved to a managers' position. They wanted him to relocate to California, due to which he looked for other options and stumbled upon a credit union

Pan America World Airlines, Kennedy Airport was Robert's first credit union job. From there, he shifted to a retail-based organization in the Bronx, which he left due to relocation requirements. From there, he joined the UN, where he became the CEO

TFCU caters to an array of problems from education to financial assistance. They also invite local colleges to conduct classes on their premises 

Robert joined TFCU thirty years ago when it was not in the strongest financial position. The capital stanzas were on minimum standards

At TFCU, Robert focuses on expansion. They are very much financed conscious as they are a financial cooperative. Robert stresses that the money doesn't belong to the company but its members

Robert appreciates and acknowledges his teams' behind the scenes efforts 

Robert considers himself fortunate to have found good teammates

The secret of his success is the retention of senior people within the organization. For example, the former EVP of TFCU worked with Robert for 32 years before resigning
About Robert G. Allen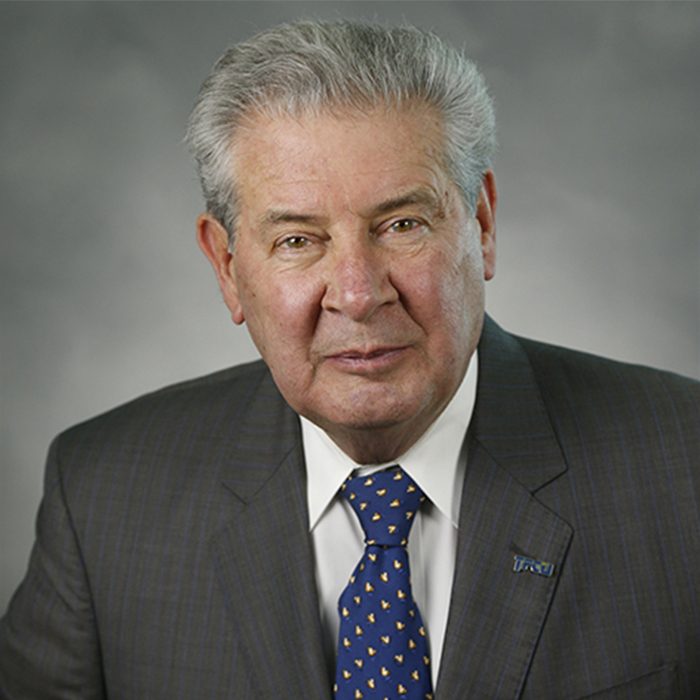 Robert G. Allen is president/CEO of Teachers Federal Credit Union (TFCU). Allen has held this position since 1988 and has a total of 47 years working in credit unions. TFCU, one of the country's largest credit unions, is a full service not-for-profit financial institution, founded in 1952 by a small group of teachers and has grown to more than $7 billion in total assets. TFCU serves more than 320,000 members, has 31 branch locations and over 800 employees.
Allen shares his expertise within the community. He is a trustee of the State University of New York Old Westbury Foundation; member of the Staller Center for the Arts Advisory Council (Stony Brook University); and a Past-President of Advancement for Commerce, Industry & Technology (ACIT). Allen earned a bachelor's degree in finance from SUNY Old Westbury and an associate's degree from Queensborough Community College.

BOILERPLATE
Teachers Federal Credit Union (TFCU), one of the country's largest credit unions, is a full-service, not-for-profit financial institution. TFCU was founded on Long Island in 1952 and now has over $7 billion in total assets, serves more than 320,000 members and has 31 full-service branches throughout Long Island including: Amityville, Bay Shore, Briarwood (Queens), Brookhaven National Laboratory, Central Islip, Commack, East Meadow, East Northport, Farmingville, Hauppauge, Holbrook, Huntington, Kings Park, Manorville, Merrick, Nesconset, North Babylon, North Massapequa, Oakdale, Patchogue, Port Jefferson Station, Riverhead, Riverside (Manhattan), Rocky Point, Selden, Shirley, Smithtown, South Setauket, Wading River and Woodside (Queens). Members also have access to services at more than 5,000 shared service centers and 55,000 Allpoint ATMs located across the country. TFCU offers financial services to all people and businesses. More information is available about TFCU by visiting www.teachersfcu.org or by calling (631) 698-7000.