Name one person who influenced your life and why.
Answer: My grandmother, Antoinette, who's still with us today at 97. Everyone loves to complain about how hard they work and how much tougher things are today. I tell them to look at my grandmother, who really embodies the spirit of the Greatest Generation. She raised my father as a single mother in the 1940s, working in a sweatshop every day until her fingers were raw and bleeding. She never asked "why me?" or complained. Instead, she went to work every day and eventually saved enough money to buy a brownstone in Brooklyn. Her work ethic has absolutely influenced the way I see the world.
What is a core passion or peeve of yours – in life or in business?
Answer: One of my greatest passions intertwines both life and business. I am passionate about improving myself and helping others to do the same. I never fool myself into thinking I'm an expert in anything – there's always more to learn. On the flip side, one of my biggest pet peeves is a smug, know-it-all attitude. The minute you think you know it all, you're dead.
What was the best business book you have read?
Answer: I'm a big reader – there are so many. In terms of how to be an effective manager, I'm always referring to Winning by Jack Welch. Beyond Winning by Robert H. Mnookin is one of the best negotiation books out there (one of my favorite subjects). But lately, I've been revisiting Never Eat Alone by Keith Ferrazzi, which was the first book I bought 10 years ago when I was about to launch the law firm that became CMM. I had recently left the very niche tech space and realized I needed to build a network if I wanted my career to go anywhere. The book shares really smart strategies about being a connector for others – it's not all about you. I'm such a fan of the book's message that it inspired me to give a presentation about networking recently that drew over 250 people. The topic couldn't be more relevant.
When you create strategic plans, how would you characterize the timelines you are most likely to use and why?
Answer: Of course, we plan for the next year, but we're also planning ten years out. We always have more people than we need, more space than we need, more advanced technology than we need at that moment because we're betting on growth. If you just worry about the here and now, that's where you'll get stuck. I tend to follow the advice of Wayne Gretzky, the greatest hockey player that ever lived, who famously said he skates to where the puck is going to be, not where it has been. I think about where we want to be in ten years and plan accordingly.
About Joseph N. Campolo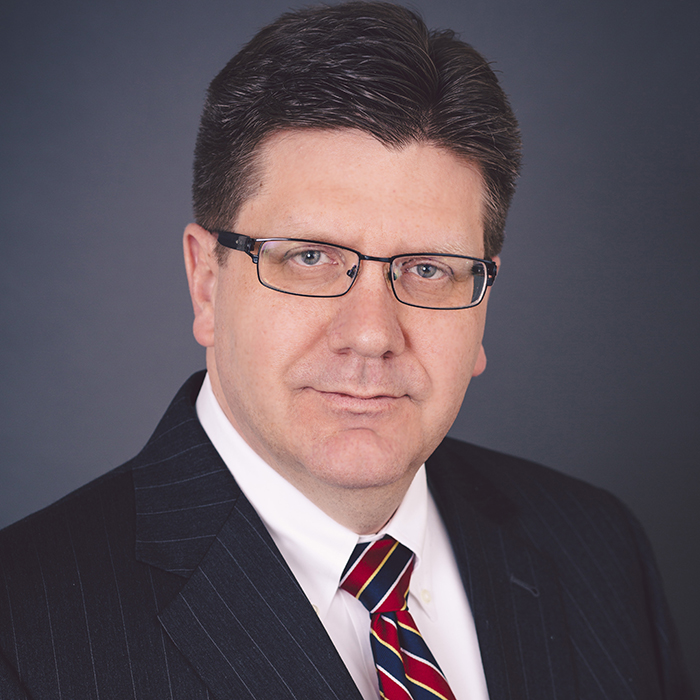 Joe Campolo serves as the Managing Partner of Campolo, Middleton & McCormick, LLP, a premier law firm with offices in Ronkonkoma and Bridgehampton, New York. Under Joe's leadership, the firm has grown from two lawyers to a robust and highly respected team of over 30 lawyers servicing clients in a wide range of practice areas—and continues to grow—with a deep commitment to the Long Island community.

Clients and the news media have described CMM's lawyers as "fearless" and "exceptionally talented," possessing "deep knowledge" with a "first-rate intellect," and having the unique ability to "effectively partner with clients." This commitment to excellence has earned the firm many accolades from the business community. In 2017, CMM was again voted the Best Law Firm on Long Island, prevailing over a field that included many larger and long-established firms. The firm has also been awarded the prestigious Business Achievement Award from HIA-LI and Corporate Citizenship Awards from Long Island Business News and Child Abuse Prevention Services (CAPS), as well as a spot on the U.S. News & World Report list of Best Law Firms. In addition to his legal work and community involvement, Joe is also an Executive Producer of "Tribute," an award-winning short film.